Herb Reed
Birth Name:
Herbert A. Reed
Birth Date:
August 7, 1928
Birth Place:
Kansas City, Missouri
Place of Death:
Kaplan Family Hospice, Danvers, Massachusetts
Cause of Death:
Heart disease and lung disease
Cemetery Name:
Puritan Lawn Memorial Park Cemetery
Herbert Reed is best remembered as the last surviving original member of the do-wop group The Platters. As the only member of The Platters who sang on all of the 400+ songs recorded by the group, his vocals can be heard on The Platters' biggest hits including "Smoke Gets in Your Eyes", "The Great Pretender", "Twilight Time", and "My Prayer".
---
Fun Fact
Does the name Zola Taylor ring a bell? She was not only the original female Platter's singer but she was also one of three women who claimed to be Frankie Lymon's widow became embroiled in a bitter legal battle for his royalties. Mr. Lymon, a teen pop sensation in the 1950s with hits like "Why Do Fools Fall in Love?," had died of a drug overdose in 1968 at age 25.
Taylor was the second of Frankie Lymon's three wives. In 1984, on behalf of Emira Lymon, a lawyer and artist's agent sued to wrest the copyright of Frankie's hit song "Why Do Fools Fall in Love" away from the current owner. The case became confused when it looked like Lymon had a second and possibly a third widow. Elizabeth Waters claimed to have married Lymon in 1964 in Maryland. However, it turned out she had been married to someone else at the time. As Waters' claim went to court, Taylor claimed that she had been sexually active with Lymon as early as the "Biggest Rock "n" Roll Show of 1956″ tour. She claimed to have married Lymon in Mexicali, Mexico around 1965, but could not produce a marriage license. The first hearing, held in Philadelphia, was decided in favor of Waters being Lymon's first wife. Emira Eagle, his third wife, appealed and won a reversal based on her claim that she was Lymon's first wife.
Cemetery Information:
Final Resting Place:
Puritan Lawn Memorial Park Cemetery
185 Lake Street
Peabody, Massachusetts, 01960
USA
North America
Map: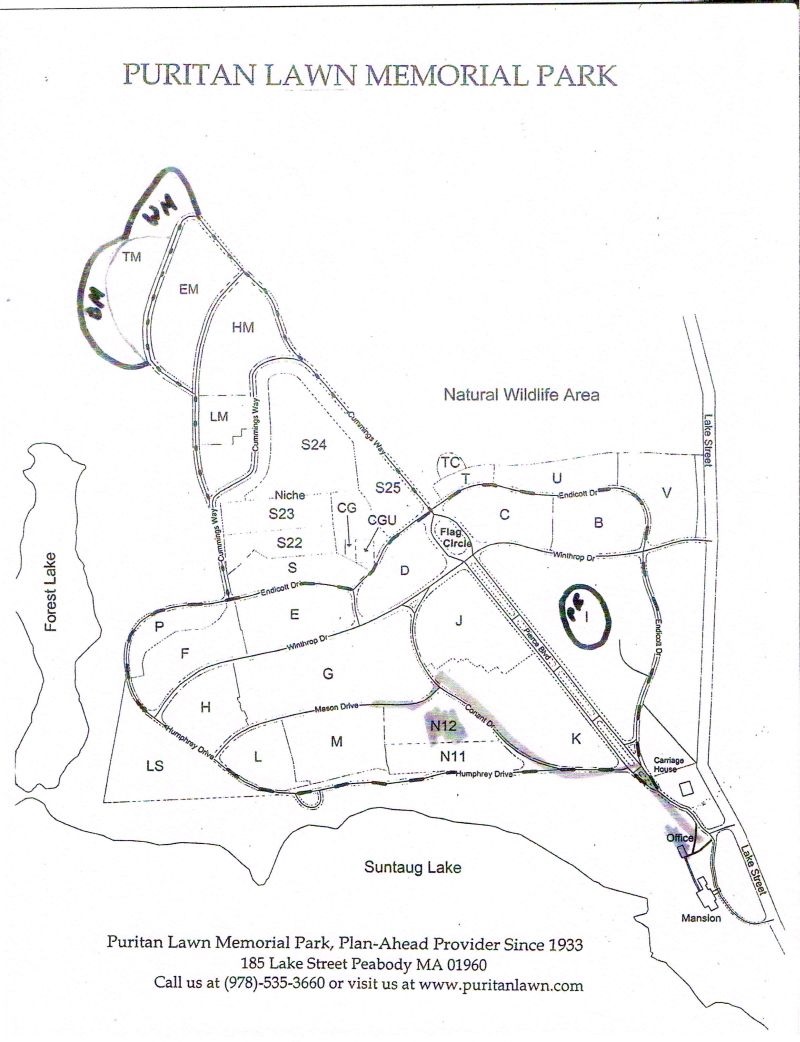 Grave Location:
Section LS
Grave Location Description
As you drive through the entrance keep straight ahead and turn left before the flag circle onto Winthrop Drive. Take this road until it ends and turn right onto Humphrey Drive and park to the right when you come to the next intersection. On your right is Section LS that backs into the property line. Herb is buried to the left of the  rhododendron bush about 10 rows from the road (almost directly up from the T intersection). Note that some of his neighbors include the family of Boston Strangler Albert DeSalvo who obviously did not want to be buried near their infamous family member.
Grave Location GPS
42.52579138,-71.00522574
---
Visiting The Grave:
Photos:
Read More About Herb Reed:
Videos Featuring Herb Reed:
See More:
Back to Top