Joan Crawford
Birth Name:
Lucille Fay LeSueur
Birth Date:
March 23, 1904
Birth Place:
San Antonio, Texas
Place of Death:
Imperial House, 150 East 69th Street, Apartment 22-H, New York, New York
Cause of Death:
Heart attack
Cemetery Name:
Ferncliff Cemetery
Claim to Fame:
Show Business
Ranked in the Top Ten list of greatest female stars of Classic Hollywood Cinema by the American Film Institute, Joan Crawford's brilliant career included memorable performances in Mildred Pierce (1944), Possessed (1947), Sudden Fear (1952) and, of course, opposite her arch nemesis Bettie Davis in Whatever Happened to Baby Jane? Married four times, adopting five children and a lifetime of in the lights, she became a virtual recluse in her final years dying in her tony New York apartment. The following year her daughter Christina published the notorious tell-all book Mommy Dearest.
---
Fun Fact
Her fourth and final husband Alfred Steele became the CEO of the Pepsi-Cola Company in 1949. Under his management, sales tripled between 1955 and 1957. He worked for Pepsi until his death from a heart attack in April 1959. Herbert L. Barnet, Steele's handpicked successor as chairman and CEO, appointed her to the Board of Directors of Pepsi-Cola and due to her influence obvious product placement for Pepsi can be seen in several of Crawfords later films including Strait-Jacket (1964) and Berserk! (1967)
Regarding the publication of Mommy Dearest, it's said that Joan Crawford knew of the book's existence before her death in May 1977, but that she'd never discussed it with Christina. In her will, she did make sure to omit both Christina and her brother Christopher "for reasons they knew," leaving everything to her twin daughters Cathy and Cindy and to charity. The disowned children later contested the will and won.
And one more thing … Joan Crawford starred in eight movies with Clark Gable, more than with any other leading man. They also had an off-screen romance. Her archrival, Bette Davis, once sniped that Crawford "slept with every male star at MGM except Lassie."
Cemetery Information:
Final Resting Place:
Ferncliff Cemetery
280 Secor Road
Hartsdale, New York, 10530
USA
North America
Map: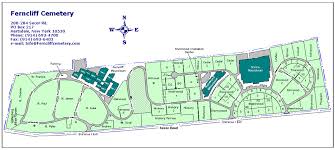 Cemetery map of Ferncliff Cemetery in Hartsdale, New York.
Grave Location:
Mausoleum, Unit 8, Alcove E, Crypt 42
Grave Location Description
From the main entrance of the mausoleum facing the office glass doors:
turn left
end of hallway turn right
end of hallway turn left
end of hallway turn left
end of hallway turn right
first alcove on your right is Alcove E and look on your left for the name "Steele"
She is buried with her fourth and final husband Alfred Steele who was CEO of the Pepsi-Cola Company.
---
Visiting The Grave:
Photos:
Read More About Joan Crawford:
Videos Featuring Joan Crawford:
See More:
Back to Top