Joanne Siegel
AKA:
Joanne Carter, Joanne Carter Siegel
Birth Date:
December 1, 1917
Birth Place:
Cleveland, Ohio
Death Date:
February 12, 2011
Place of Death:
St. John's Hospital, Santa Monica, California
Cause of Death:
Natural Causes
Cemetery Name:
Hollywood Forever Cemetery
Claim to Fame:
Show Business
Joanne Siegel was an American model, who in the 1930s worked with Superman artist Joe Shuster as the model for Lois Lane, Superman's love interest. She later married Superman's co-creator Jerry Siegel and sued for restoration of her husband's authorship copyright in the Superman character. In 2008 a federal judge restored Siegel's co-authorship share of the original Superman copyrights. Unfortunately a ruling by 9th Circuit Court of Appeals that cements the studio's control over the lucrative superhero character. The decision drew on precedent established that a 2001 agreement between the heirs of Superman co-creator Jerry Siegel and Warner Bros was indeed binding and that a district judge in a 2008 case had "erred" in granting the Siegel heirs partial copyright.
---
In 1917 Joanne wanted to be a model and placed an ad in the paper looking for modeling work. Joe Shuster and his partner, Joel Siegel hired Joanne to model for sketches for a character in a comic book they were creating. That character would be Lois Lane in the Superman comics. She would pose for them every Saturday until they had enough sketches to use. Shuster and Siegel would use some of Joanne's character traits in the development of Lois, in particular her ambition, intelligence and gutsy personality. Joanne moved from Cleveland to pursue her modeling career as well as work for a ship builder during WWII.
Later in life Joanne ran into Joel at a charity function in New York City and they reconnected. Joel had said he let her get away before but not this time. They would be married in 1948. Shuster and Siegel had sold the rights to their creation, Superman, for just $130.00 years prior.
Cemetery Information:
Final Resting Place:
Hollywood Forever Cemetery
6000 Santa Monica Blvd.
Los Angeles, California, 90038
USA
North America
Map: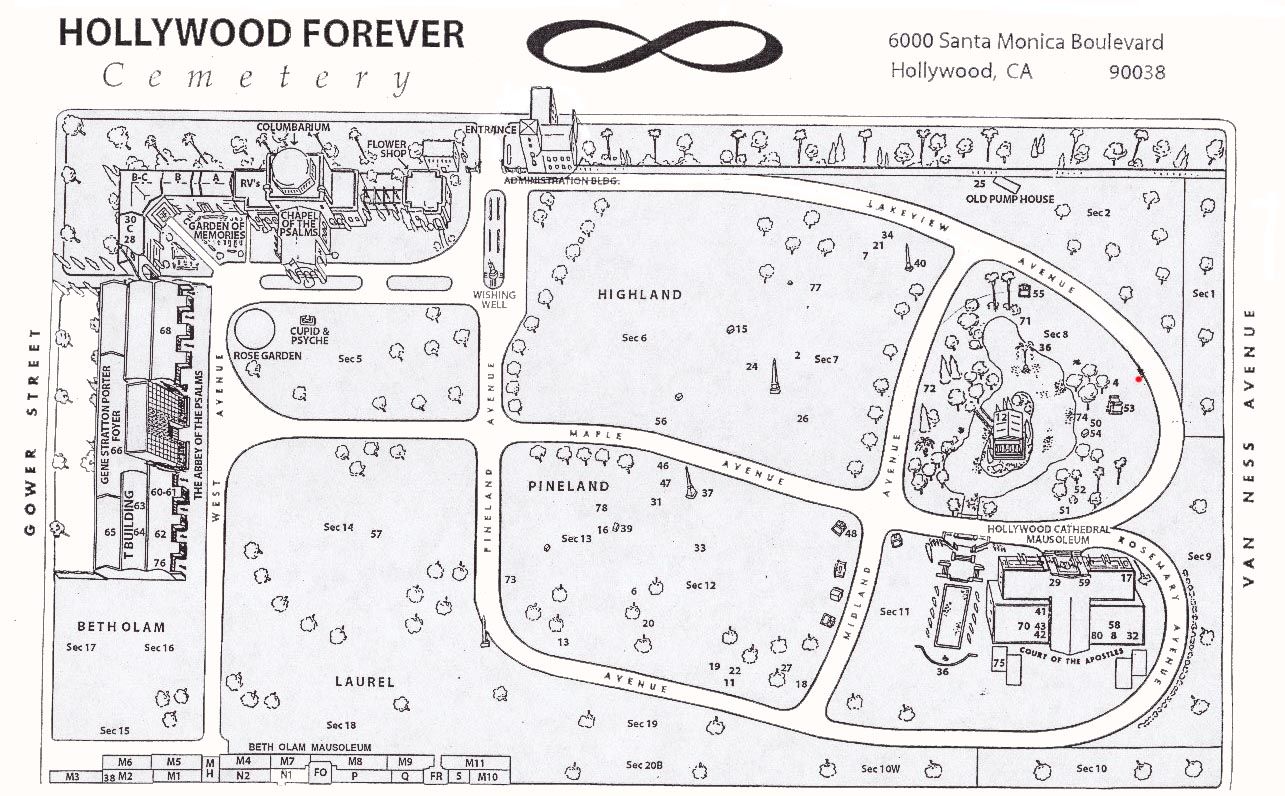 Grave Location:
COLM, UEW 2/12
Grave Location Description
As you enter the cemetery take an immediate right and park. Walk to your right and beneath the dome of the cemetery's main chapel lies the Hollywood Columbarium, where columns of glass-front niches surrounding a murmuring fountain rise up to meet the cupola on the second floor. Joanne Siegel's decorative niche can be found on the 2nd floor along the east wing.
Grave Location GPS
34.09031786094605, -118.32084594032975
---
Visiting The Grave:
Photos:
Read More About Joanne Siegel:
Videos Featuring Joanne Siegel:
See More:
Back to Top