Johnny Thunders
Birth Name:
John Anthony Genzale
Birth Date:
July 15, 1952
Birth Place:
New York, New York
Death Date:
April 23, 1991
Place of Death:
Room 37, St. Peter's House, 1005 St. Peter Avenue, New Orleans, Louisiana
Cause of Death:
Drug overdose - cocaine and methadone
Cemetery Name:
Mount St. Mary's Cemetery
One cannot talk about the origins of punk rock without mentioning the New York Dolls and their lead guitarist - Johnny Thunders. This underrated American glam band played an important role in influencing bands as diverse as the Sex Pistols to Motley Crue. Unfortunately the Dolls were never able to translate the energy of their live shows into their records, thus fame and fortune were elusive.
---
Fun Fact
The story goes that when they discovered Johnny Thunders the morning after he overdosed on a combination of cocaine and methadone, he was found clutching his guitar in full rigor mortis. The truth of the matter is that he was found dead in his room, partially under the dresser in Room 37 of the St. Peter Guest House in New Orleans in the fetal position. Singer Willy DeVille, who lived next door to the hotel in which Thunders died, described his death this way:
It was a tragic end, and I mean, he went out in a blaze of glory, ha ha ha, so I thought I might as well make it look real good, you know, out of respect, so I just told everybody that when Johnny died he was laying down on the floor with his guitar in his hands. I made that up. When he came out of the St. Peter Guest House, rigor mortis had set in to such an extent that his body was in a U shape. When you're laying on the floor in a fetal position, doubled over – well, when the body bag came out, it was in a U. It was pretty awful.
By the way, roadies for the New York Dolls nickname for Johnny Thunders was "Johnny Blunders" as his enthusiasm outpaced his ability to play guitar and made so many mistakes when playing live.
Cemetery Information:
Final Resting Place:
Mount St. Mary's Cemetery
172-00 Booth Memorial Avenue
Flushing, New York, 11365
USA
North America
Map: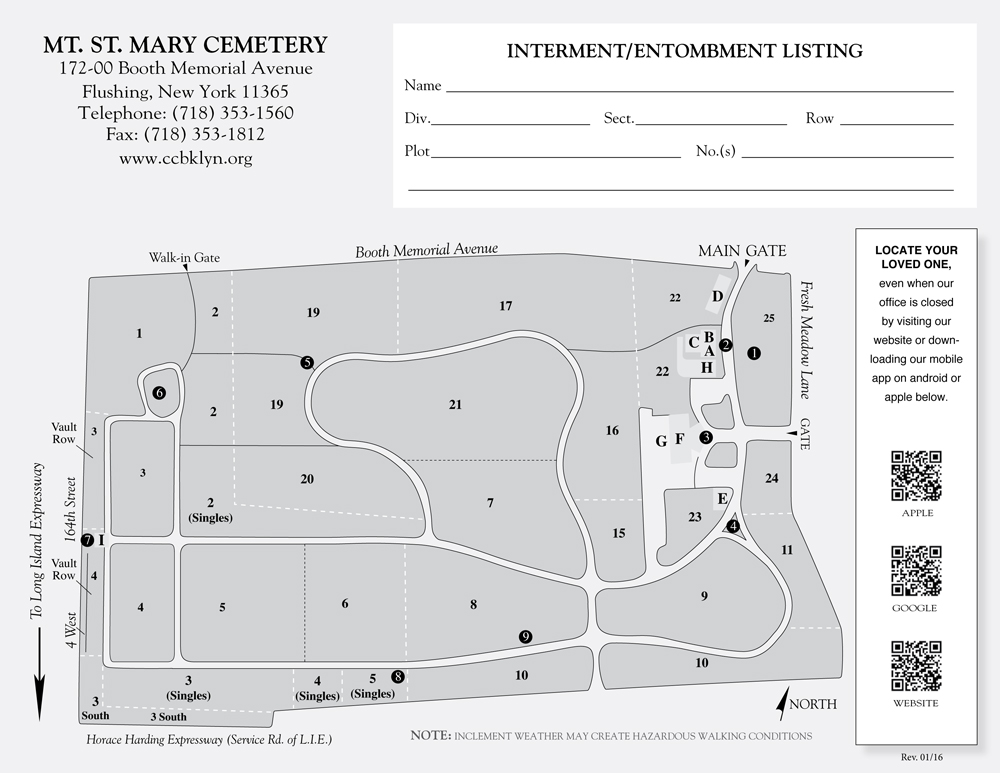 Grave Location:
Division 9, Row R, Grave 78
Grave Location Description
Johnny Thunder's is buried under his family name of Nicoletti in Division 9 near the entrance, third section on the left from the main entrance.
Drummer and bandmate Jerry Nolan is buried nearby in Division 24, Row A, Grave 89.
Grave Location GPS
40.73992170835, -73.7983100002
Photos:
Read More About Johnny Thunders:
Videos Featuring Johnny Thunders:
See More:
Back to Top