Lucio Dalla
Birth Date:
March 4, 1943
Birth Place:
Bologna, Italy
Death Date:
March 1, 2012
Place of Death:
Montreux, Switzerland
Cause of Death:
Heart attack
Cemetery Name:
Cimitero Monumentale della Certosa di Bologna
Lucio Dalla was a popular Italian singer-songwriter, musician and actor who belonged to a genre of Italian songwriters known as "cantautori," whose lyrics gave voice to the aspirations and frustrations of a postwar generation seeking societal change. Even at a young age he was playing professionally and at 16 he performed with Chet Baker, the American jazz trumpeter, whom he credited as one of his main influences. However it wasn't until 1971 when he catapulted to fame with a series of albums that sold well and drew critical acclaim. One of his best-known songs, "Caruso," sold millions of copies and has been recorded by a long list of singers including Julio Iglesias, Luciano Pavarotti and Josh Groban. Dalla's popularity continued and spanned decades and even the month before his death, he participated in the San Remo Festival of Italian song, a popular competition. In addition to his own albums, Dalla also composed songs for famous Italian film directors such as Mario Monicelli, Michelangelo Antonioni, Pupi Avati, Carlo Verdone and Michele Placido. He also wrote an opera inspired by Puccini's Tosca. Interested in all forms of art, Dalla was also the curator of a contemporary art gallery in Bologna.
---
Fun Facts
Widely respected as one of the fathers of contemporary Italian popular music, upon his death Lucio Dalla was remembered in newspapers and televised specials as a national poet of rare sensibility. More than 50,000 people paid their respects to Lucia Dalla, lining up for hours in front of Bologna's city hall to pass by his coffin.
Cemetery Information:
Final Resting Place:
Cimitero Monumentale della Certosa di Bologna
Via della Certosa 18 Bologna BO
Bologna BO, , 40122
Italy
Europe
Map: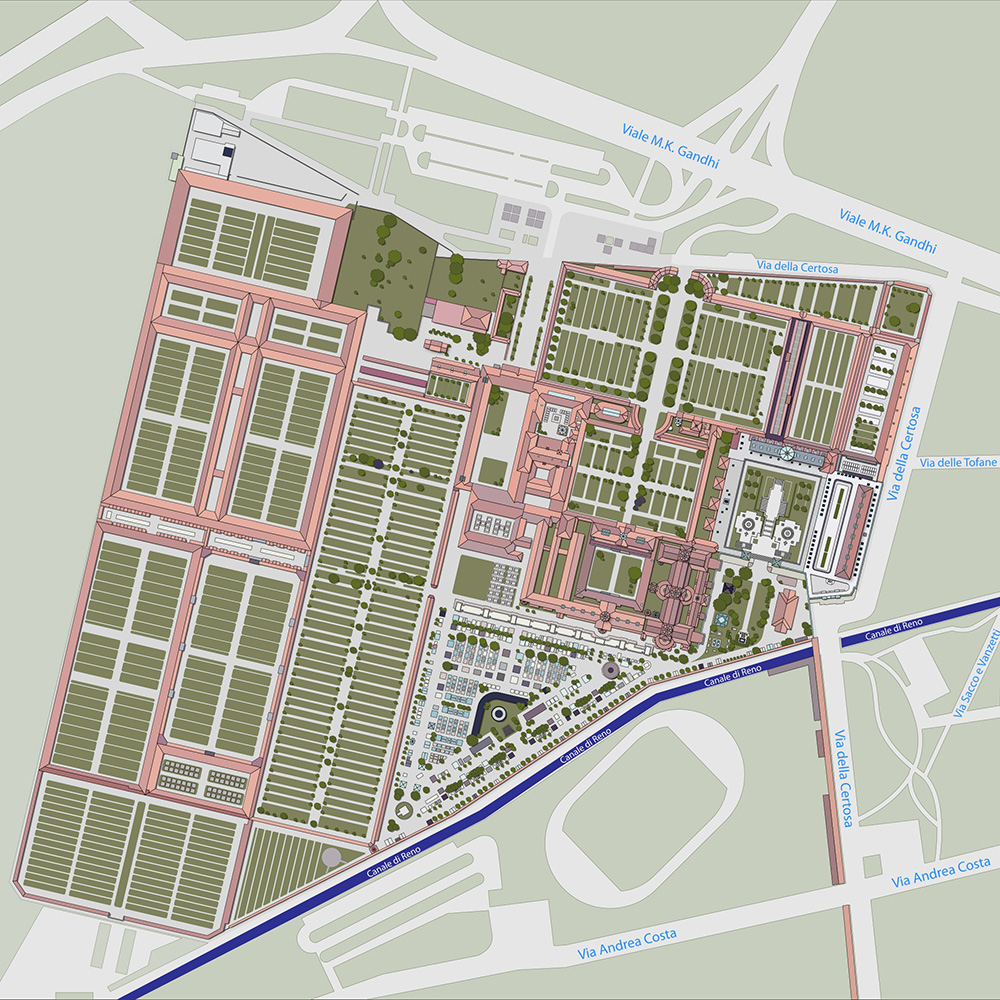 Cemetery map of Cimitero Monumentale della Certosa di Bologna in Italy
Grave Location:
Melotti/Dalla Family Plot
Grave Location Description
As you enter the cemetery walk to the eastern corner of the cemetery where Canale di Reno and Via Della Certosa intersect on the outside of the property. Now look for the signs for poet Giosue Carducci and as you walk up the pathway towards the grave of Carducci look to your right for the distinctive sculpture marking the final resting place of Lucio Dalla.
Grave Location GPS
44.49594049563384, 11.309750851583479
Photos:
Read More About Lucio Dalla:
Videos Featuring Lucio Dalla:
See More:
Back to Top