Nat King Cole
Birth Name:
Nathaniel Adams Coles
Birth Date:
March 17, 1919
Birth Place:
Montgomery, Alabama
Death Date:
February 15, 1965
Place of Death:
St. John's Hospital, Santa Monica, California
Cause of Death:
Lung cancer
Cemetery Name:
Forest Lawn Memorial Park
Nat King Cole, was a phenomanel jazz pianist, singer and national treasure. He first rose to fame as the leader of the Nat King Cole Trio which became the model for small jazz ensembles that followed. He transitioned into more mainstream musical stylings where he recorded over 100 songs that became hits on the pop charts. He later was the first African-American man to host his own television series but died only two months after going in for treatment for stage 4 lung cancer.
---
Fun Fact
The jazz pianist and singer had already achieved star status with his King Cole Trio when he decided to move in 1948 to the well-to-do Hancock Park suburb in Los Angeles (which boasts Howard Hughes, Katharine Hepburn and Mae West among its former residents). But Cole and his family were breaking new ground as the first black people to live there. Their arrival sparked a storm of protest, beginning with a legal battle by the Hancock Park Property Owners Association and escalating to racial slurs burned into their lawn. When Nat King Cole knocked on his neighbors door to introduce himself, the neighbor made it clear he did not want any "undesirables" moving into the tony neighborhood. Without missing a beat, Nat responded, "I agree! And if I see any undesirables I be sure to let you know."
Cemetery Information:
Final Resting Place:
Forest Lawn Memorial Park
1712 S. Glendale Avenue
Glendale, California, 91205
USA
North America
Map: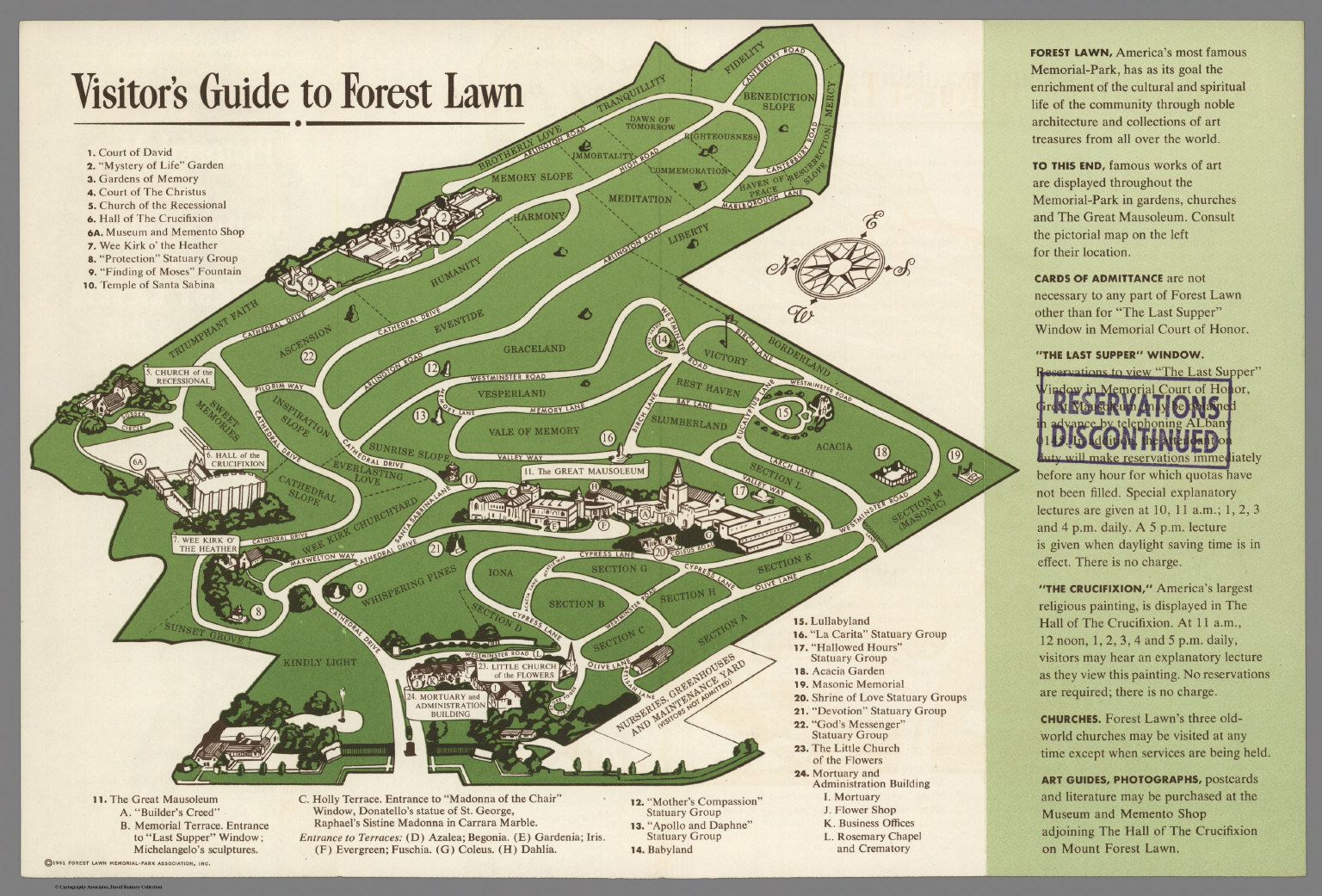 Grave Location:
Freedom Mausoleum, Faith of Our Fathers Terrace, Sanctuary of Heritage, Crypt 20369
Grave Location Description
As you enter the cemetery gates ignore the guard shack and drive through like you own the place. Drive straight ahead and make your way to the top of the cemetery. On your left will be the Freedom Mausoleum. Entering on the top floor (Faith of Our Fathers Terrace) turn right and look to your left for the Sanctuary of Heritage. Nat's crypt is on the right on the top row. Be sure to look around because nearly every single one of his neighbors is famous.
Grave Location GPS
34.122335, -118.234568
---
Visiting The Grave:
Photos:
Read More About Nat King Cole:
Videos Featuring Nat King Cole:
See More:
Back to Top