O'Kelly Isley
Birth Name:
O'Kelly Isley Jr.
Birth Date:
December 25, 1937
Birth Place:
Cincinnati, Ohio
Death Date:
March 31, 1986
Place of Death:
Home on Sherwood Court, Alpine, New Jersey
Cause of Death:
Heart attack
Cemetery Name:
George Washington Memorial Park
The eldest of the Isley Brothers, Kelly started singing with his brothers at church when in 1944 he and his three younger brothers (Rudy, Ronnie and Vernon) formed The Isley Brothers and toured the gospel circuit. Following the death of Vernon (hit by car while riding his bike), the brothers decided to try their hand at doo-wop and moved to New York to find a recording deal. O'Kelly and his brothers co-wrote their first significant hit, "Shout" in 1959. While the original version only peaked at the top 50 of the Hot 100, subsequent versions helped the song sell over a million copies. Later moving on to other labels including Scepter and Motown, the brothers would have hits with "Twist & Shout" in 1962 and "This Old Heart of Mine (Is Weak for You)". Kelly Isley during the Isleys' 1970s heyday was usually photographed wearing a cowboy hat and Western type of clothing. In 1985, the brothers released the Masterpiece album. It is Kelly who sings most of the lead of the Phil Collins ballad, "If Leaving Me Is Easy", on the album with Ron backing him up. Kelly's last appearance as member of the Isley Brothers was in 1986 on the song "Good Hands" from the Wildcats soundtrack. In 1985 Kelly contracted cancer and lost weight, which was shown on the group's album cover of Masterpiece. On March 31, 1986, O'Kelly suddenly died of a heart attack at the age of 48 at his home.
---
Fun Fact
According to his brother Ernie, it was Kelly who discovered a homeless Jimi Hendrix after hearing of Hendrix's talents as a guitarist and helped him get a job with the brothers' band and allowed to live in his mother's house.
The Isley Brothers' legacy continues to this day including Ice Cube sampling their song "Footsteps in the Dark" for his hit "It Was a Good Day" and Notorious B.I.G. likewise sampling "Between the Sheets" for his hit "Big Poppa."
Cemetery Information:
Final Resting Place:
George Washington Memorial Park
234 Paramus Road
Paramus, New Jersey, 07652
USA
North America
Map: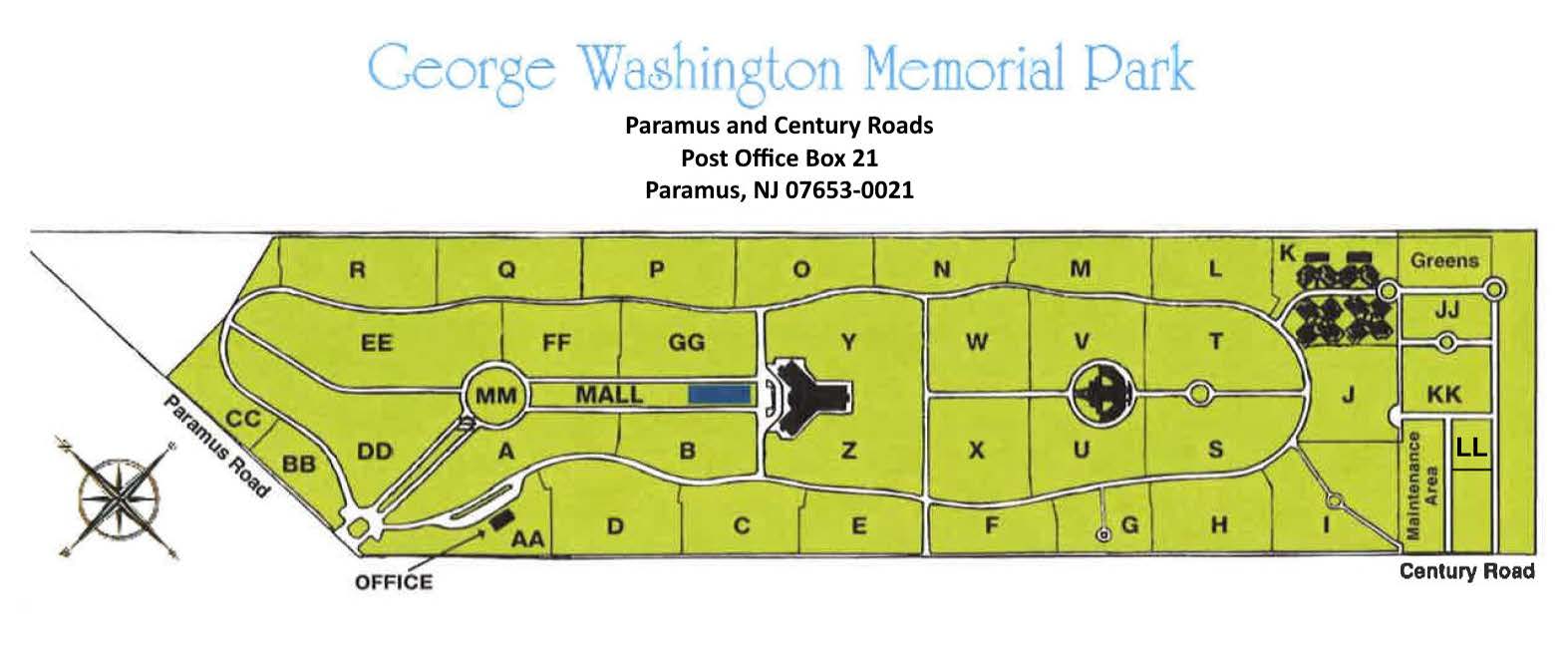 Map of George Washington Memorial Park in Paramus, New Jersey
Grave Location:
Section Y/Z, Mausoleum
Grave Location Description
As you enter the cemetery continue straight and up the middle of the cemetery. Turn on the road towards the first mausoleum you approach. Park in front of the mausoleum and walk through the front doors. Walk straight ahead to the center of large room and look to your right at eye level and you will see the final resting place of one of the original Isley Brothers – O'Kelly Isley.
Grave Location GPS
40.940170, -74.086867
Photos:
Read More About O'Kelly Isley:
Videos Featuring O'Kelly Isley:
See More:
Back to Top