Rockin' Dopsie
Birth Name:
Alton Jay Rubin
Birth Date:
February 10, 1932
Birth Place:
Carencro, Louisiana
Death Date:
August 26, 1993
Place of Death:
Doctor's Hospital, Opelousas, Louisiana
Cause of Death:
Heart attack
Cemetery Name:
Calvary Cemetery
Rockin' Dopsie (pronounced DOOP-sie), along with Boozoo Chavis and Clifton Chenier, is widely acknowledged to be one of the originators of zydeco music. Dopsie played music for dancing, assimilating R&B influences into zydeco and sometimes covering R&B hits in a zydeco style. He performed around Louisiana, and recorded occasionally for small independent labels in the 1950s and 1960s. In the 1980s, he started to gain attention in the US. He played accordion on the zydeco-influenced song "That Was Your Mother" on Paul Simon's Graceland album in 1986. He recorded the album Crowned Prince Of Zydeco in 1987. Dopsie also recorded with Bob Dylan and Cyndi Lauper, and in 1992 appeared in the film Delta Heat. His own last album, "Louisiana Music," was his first for a major label. The album received a Grammy nomination after it was released in November 1991.
---
Fun Fact
Since his death, his band, The Twisters, has continued to perform. Now led by his son Dopsie Jr. (accordionist, vocalist and washboard player), with another son Alton Jr., on drums, the band is called Rockin' Dopsie, Jr. & The Zydeco Twisters. Dopsie's younger son Dwayne also plays accordion and leads his own band, Dwayne Dopsie & the Zydeco Hellraisers.
Cemetery Information:
Final Resting Place:
Calvary Cemetery
355 Teurlings Drive
Lafayette, Louisiana, 70501
USA
North America
Map: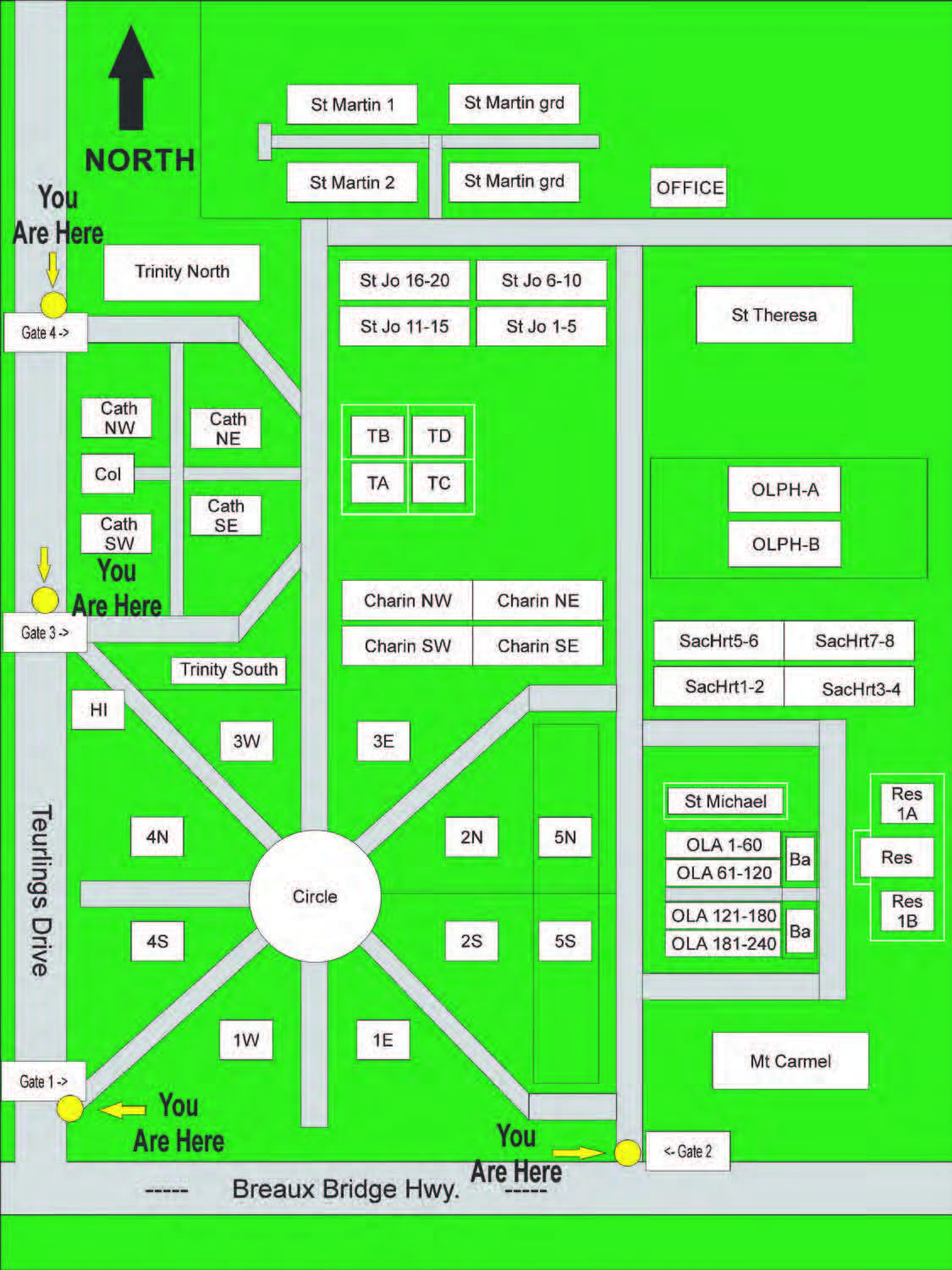 Grave Location:
Mausoleum Resurrection 1B, Section St Patrick, Row A, Crypt 36
Grave Location Description
From Gate 2 off of Breaux Bridge Highway (also known as Carmel Drive), take the first right and drive around to the three Resurrection mausoleums. As you are facing all three mausoleums, Rockin' Dopsie resides in the section on the right on the bottom row.
Grave Location GPS
30.233184149388002, -91.98729800779127
Photos:
Read More About Rockin' Dopsie:
Videos Featuring Rockin' Dopsie:
See More:
Back to Top