About
The Original Tombstone Tourist
Over the last 25 years and traveling over 1,000,000 miles to discover the final resting places of thousands of the famous, infamous and the notorious – Scott Stanton is The Original Tombstone Tourist! What was once a book called The Tombstone Tourist – Musicians is now a web site that contains more than just Musicians but also Artist, Show Business, Celebrities, The Rich, Business Tycoons, Crime and Their Victims along with historical figures and the odd and the interesting. And in addition to the final resting places we include cemetery maps, exact directs to the grave (with GPS), the top biographical websites, videos and much, much more content for every featured celebrity. Please join Scott and his friends as they take you on the ultimate road trip to get you within six feet of your favorite movies stars, tycoons, musicians, criminals, and those who are just plain famous! So let me introduce you to the team ….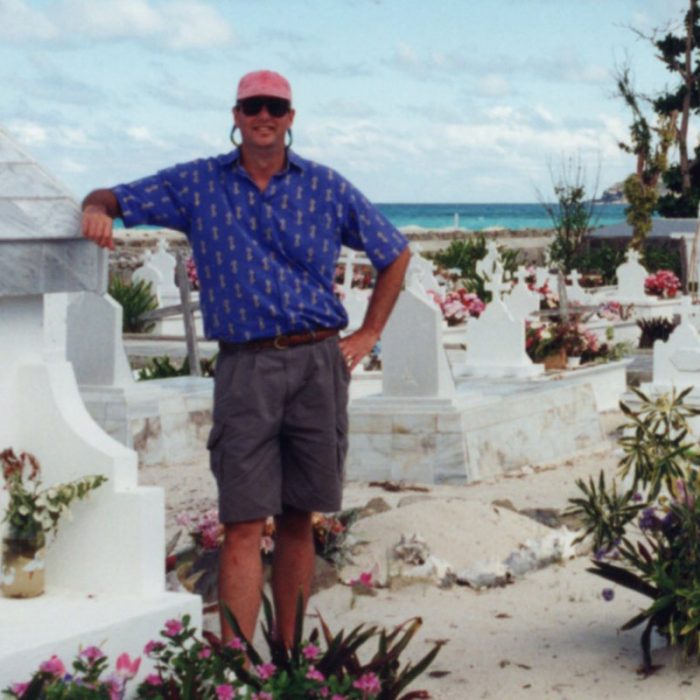 Scott Stanton
The Original Tombstone Tourist
Lifeguard, Character at Disneyland, Fruit Grower, Musician, Roadie, Sound Engineer, Software Architect, University Administrator – Scott Stanton has had a wide and varied career (or as he calls it, "career ADD"). But he never expected a hobby that started 30 years ago to morph into TOTT. But after 2 published books, over 200 interviews (including Howard Stern, CNN, Coast to Coast AM) and countless photos published in books and magazines around the world, he had to find a home for his collection. And to answer that question he gets every time: his first grave was Duane Allman and Berry Oakley of the Allman Brothers Band in Macon Georgia.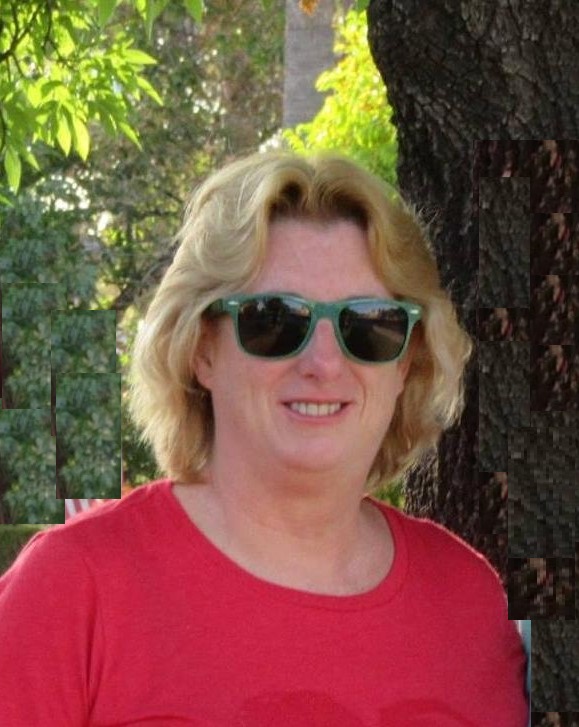 Debbie Emery
Research Photographer
A life-long Californian Debbie Emery knows her way around more than a few of the iconic cemeteries in California. Whether it's the flat bronze markers as far as the eye can see at Desert Memorial in Palm Springs or the celebrity filled gardens at Pierce Brothers Westwood Village Memorial Park, Debbie can always counted on for spectacular photos and exact directions to your favorite celebrity gravesite. When not in a cemetery, she's always scouting out the mansions, museums and memorabilia that adds a certain Je ne sais quoi to every biography.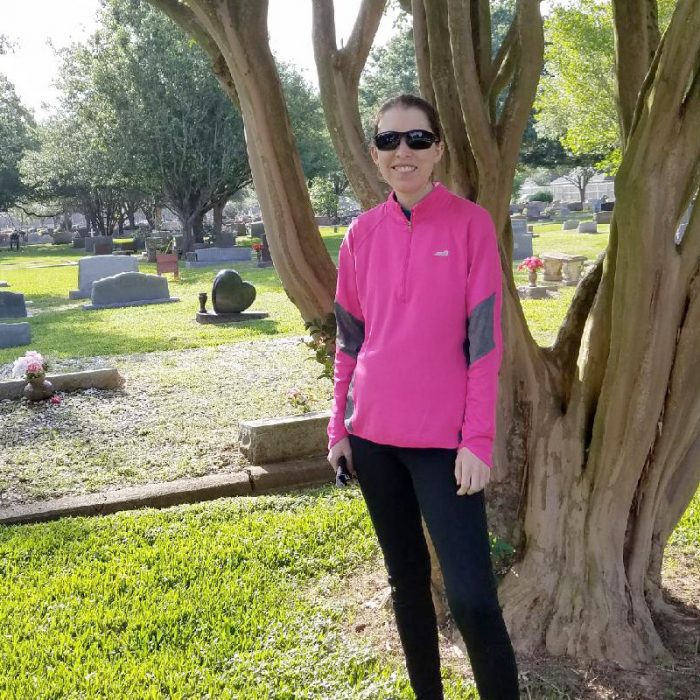 J.C. Whistler
Director of Content
As the Director of Content J.C. has the ability to bring the most mundane historical figure to life through her in-depth research and knowledge. Sure, it's one thing to find the grave, but it's another thing to tell the story through historic photos, articles and videos! Located somewhere in Texas, J.C.'s first grave was Karla Faye Tucker (that is so very Texas!).
Shelly Lichoff
Manager of All Things Hollywood
While many tourists to Los Angeles plan a visit to Disneyland, Shelly's itinerary to the City of Angeles will always include Hollywood Forever Cemetery, The Rainbow, Cielo Drive, Pierce Brothers Westwood and a private tour of the Dark Side of Hollywood with Scott Michaels and Brian Donnelly. Located in Ohio, Shelly's first celebrity encounter was Siegfried of Siegfried and Roy fame.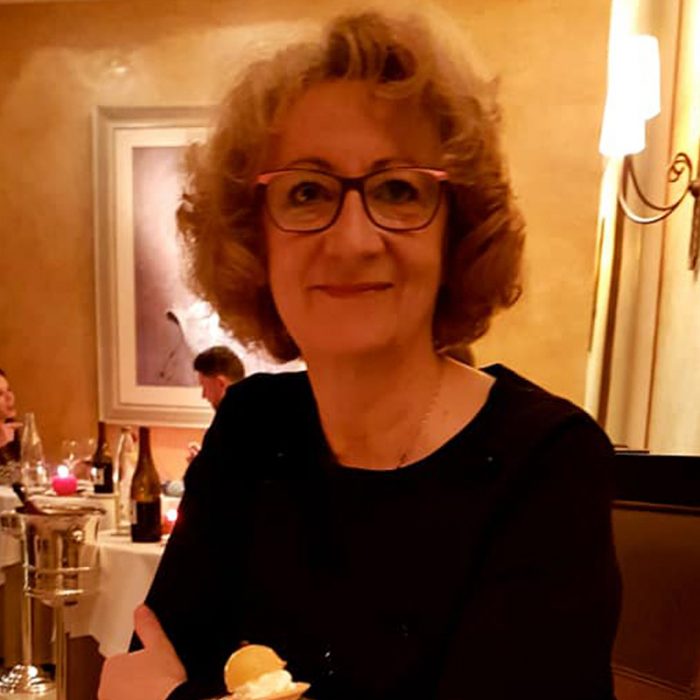 Maude Carrard
Photographer
If you think the only famous person buried in France is Jim Morrison, you have never met Maude Carrard of Paris, France. Maude spends six months of every year traveling throughout Europe photographing homes, mansions, statues, monuments and, of course, the final resting places of Europe's most famous, infamous and just plain notorious figures in modern history.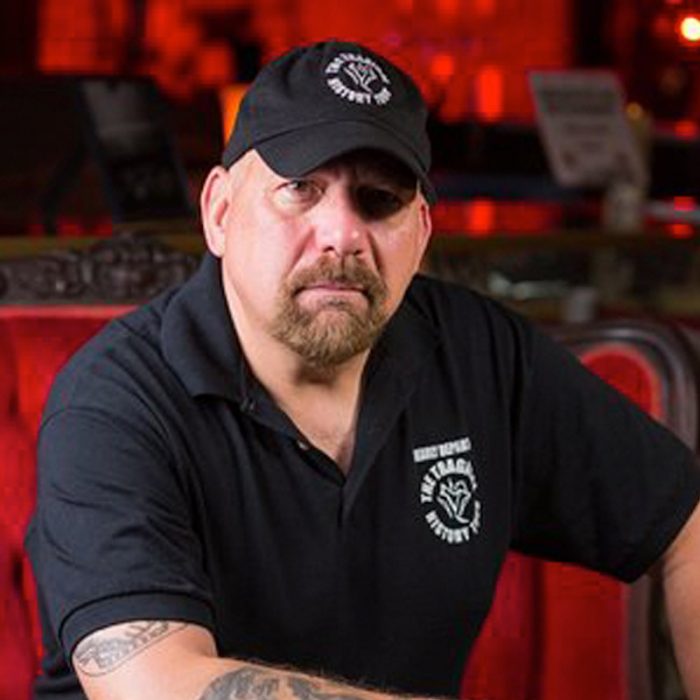 Scott Michaels
Contributor Extraordinaire
When Scott landed in Los Angeles years ago he began as a simple tour guide for Graveline Tours. Since those humble beginnings Scott began his own tour company (Dearly Departed Tours), a Hollywood memorabilia museum, podcasts, a YouTube channel of original content, a Death Hag Swag store and so much more. As a writer and producer, he has produced his own line of documentaries as well as credited roles in Once Upon a Time … In Hollywood (2019), American Horror Story (2011) and Eurotrash (1993). Scott Michaels was last spotted in Beverly Hills at the Zsa Zsa Gabor Estate Sale. His latest projects can be found at https://linktr.ee/DearlyDeparted.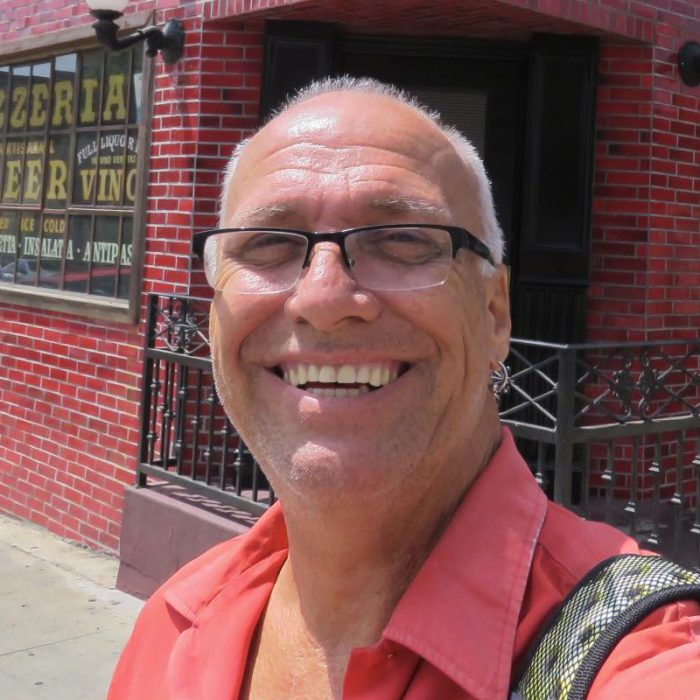 Brian Donnelly
Photographer
Brian Donnelly has been photographing the streets of Hollywood for nearly two decades now and in addition to his excellent cemetery photos featured here, Brian is one of the premier photographers of Hollywood, Beverly Hills and show business in general. Whether it's crashing the Oscars red carpet, a Star on Hollywood ceremony or on the set of the latest Quentin Tarantino movie Brian has covered it all. In addition to his YouTube Channel (brian donnelly) and photography subscription service (https://www.patreon.com/briandonnelly) his private walking tours of Hollywood are expected to return from hiatus in the Fall of 2021. And his latest posting on his FB page (https://www.facebook.com/brian.donnelly.98 ) … front row at the Iggy Pop concert on Hollywood Blvd in October 2015!