Aaliyah
Birth Name:
Aaliyah Dana Haughton
Birth Date:
January 16, 1979
Birth Place:
New York, New York
Death Date:
August 25, 2001
Place of Death:
200 feet from the end of the runway 27, Marsh Harbour Airport, Abaco Islands, The Bahamas
Cause of Death:
Blunt force trauma (airplane crash)
Cemetery Name:
Ferncliff Cemetery
In her heyday, it seemed like the Grammy-nominated singer was destined for a long career, having made the leap from music to modeling and acting. But sadly that career ended suddenly when she died in a tragically, yet totally preventable, plane crash in the Bahamas in 2001.
---
Fun Fact
With the release of Age Ain't Nothing but a Number, rumors circulated of a relationship between Aaliyah and R. Kelly, including the allegation that they had secretly married without her parents' knowledge. Vibe later revealed a marriage certificate that listed the couple married on August 31, 1994, in Sheraton Gateway Suites in Rosemont, Illinois. Aaliyah, who was 15 at the time, was listed as 18 on the certificate. The illegal marriage was annulled in February 1995 by her parents.
Not-so-fun-fact is that 9 people died because Aaliyah and entourage demanded the smaller plane take off immediately despite the insistence from the pilot that the plane was overloaded. Turns out it was overweight by 700 pounds and nosedived and exploded into flames just moments after takeoff.
Cemetery Information:
Final Resting Place:
Ferncliff Cemetery
280 Secor Road
Hartsdale, New York, 10530
USA
North America
Map: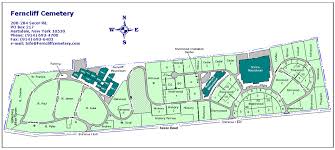 Cemetery Map of Ferncliff Cemetery in Hartsdale New York
Grave Location:
Rosewood Mausoleum, Unit 4A, Tier CC Private Section, Crypt 3
Grave Location Description
To visit Aaliyah's new resting place, one should now enter Gate 2, park behind Rosewood Mausoleum and walk down the flight of stairs to the middle level. Facing the staircase, walk to the right and make a right at the second hallway. Walk to the end and you will see Aaliyah's new grave on the left.
Grave Location GPS
41.028083, -73.830153
---
Visiting The Grave:
Photos:
Read More About Aaliyah:
Videos Featuring Aaliyah:
See More:
Back to Top