Eddie Bennett
AKA:
Baseballs Most Famous Mascot
Birth Name:
Edward Bennett
Birth Place:
Flatbush, Brooklyn, New York
Place of Death:
115 W. 84th Street, Manhattan, New York
Cause of Death:
Alcoholism
Cemetery Name:
St. John Cemetery
Eddie Bennett was an American batboy and mascot for several teams, most notably the New York Yankees during the 1920s and 1930s. At the time of his death, Bennett was considered to be the "most famous mascot in the world". Bennet had a spinal injury when he was very young which resulted in a hunchback. He was considered to be a "good luck charm" by the members of the club, and became a well-known celebrity in New York. On May 19, 1932, Bennett was hit by a taxi on a New York City street. He suffered a broken leg and other injuries from which he never recovered. To find relief from the pain he suffered from the injuries, Bennett started to abuse alcohol. He was forced to retire as the Yankees mascot in the middle of 1933 season, although Ruppert insisted he remain on the payroll all year. The New York Times reported that the "notoriously superstitious" ballplayers and fans blamed Bennett's absence on the Yankees' failure to win the pennant in 1933 and 1934. In January 1935, Bennett died penniless due to alcoholism.
---
Fun Fact
When Eddie Bennett died penniless in a rooming house in Manhattan, New York not a single member of the Yankee organization attended his funeral.
Cemetery Information:
Final Resting Place:
St. John Cemetery
80-01 Metropolitan Avenue
Middle Village, New York, 11379
USA
North America
Map: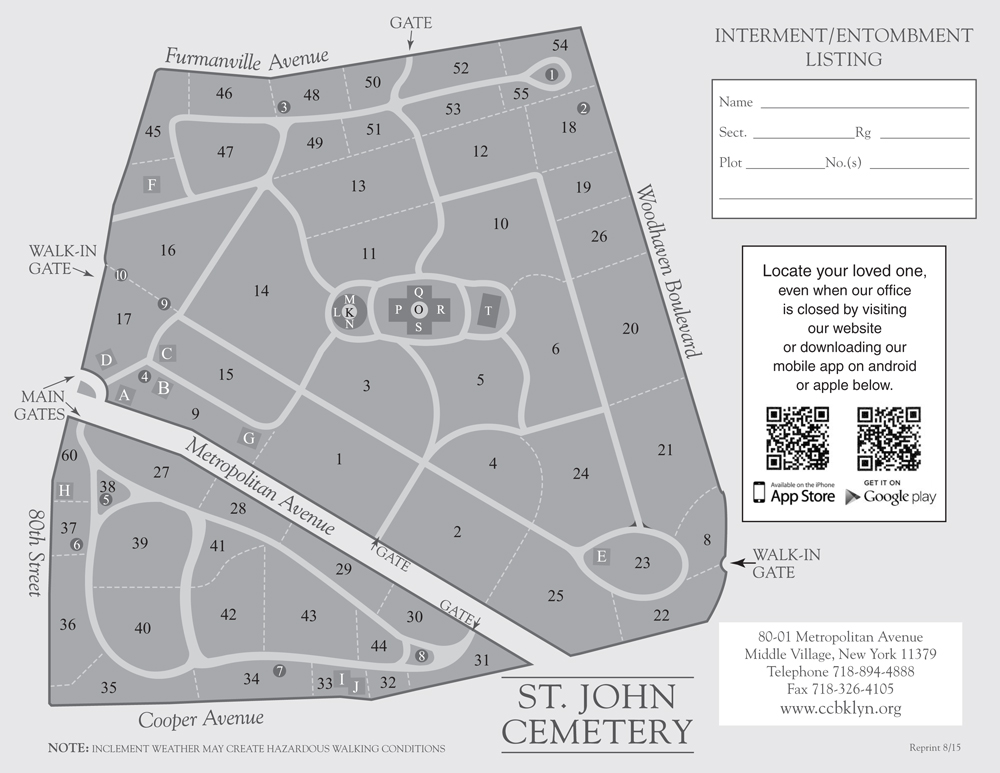 Grave Location:
Section 34, Row DD, Grave 64
Grave Location Description
After entering the cemetery's east entrance, take the first gate on your left to head southwest. Head along this road for about 0.3 miles. Edward's Bennett nameplate will be located in the grassy section on your left. His grave is near the road, and about 50 feet southeast of the intersection between Sections 34, 40, and 42.
Grave Location GPS
40.710599, -73.867760
Photos:
Read More About Eddie Bennett:
Videos Featuring Eddie Bennett:
See More:
Back to Top