Edward P. Williams
Birth Name:
Edward Porter Williams
Birth Place:
Cleveland, Ohio
Place of Death:
Cleveland, Ohio
Cause of Death:
Natural causes
Cemetery Name:
Lake View Cemetery
Claim to Fame:
Business and Finance
Edward Williams was the vice-president and co-founder (with Osborn and Sherwin) of the Sherwin-Williams Company - one of the largest paint and coating manufacturing companies in the world. In February 1870 the three gentleman each invested $15,000 for equal shares in what became "Sherwin Williams & Co". The company prospered and in its first year reported sales of $422,390. In 2020 the company reported revenues in excess of $18 billion and operates in over 120 countries around the world.
---
Fun Fact
At the time, "paint" per se was not readily available. Instead customers went to specialized local merchants like Sherwin, Williams & Company, where pigments, oils, and stabilizers were mixed to approximate the color requested — an expensive but not terribly reliable process. Sherwin himself perfected and patented the first resealable can in 1877, and in 1880 Sherwin-Williams' lab developed an improved pigment-grinding process to allow almost indefinite particle suspension, meaning that paint remained stable for hours instead of separating almost instantly like vinegar and water. With these breakthroughs, Sherwin-Williams was able to introduce pre-mixed, precisely color-matched, and ready-to-use paints.
Cemetery Information:
Final Resting Place:
Lake View Cemetery
12316 Euclid Avenue
Cleveland, Ohio, 44106
USA
North America
Map: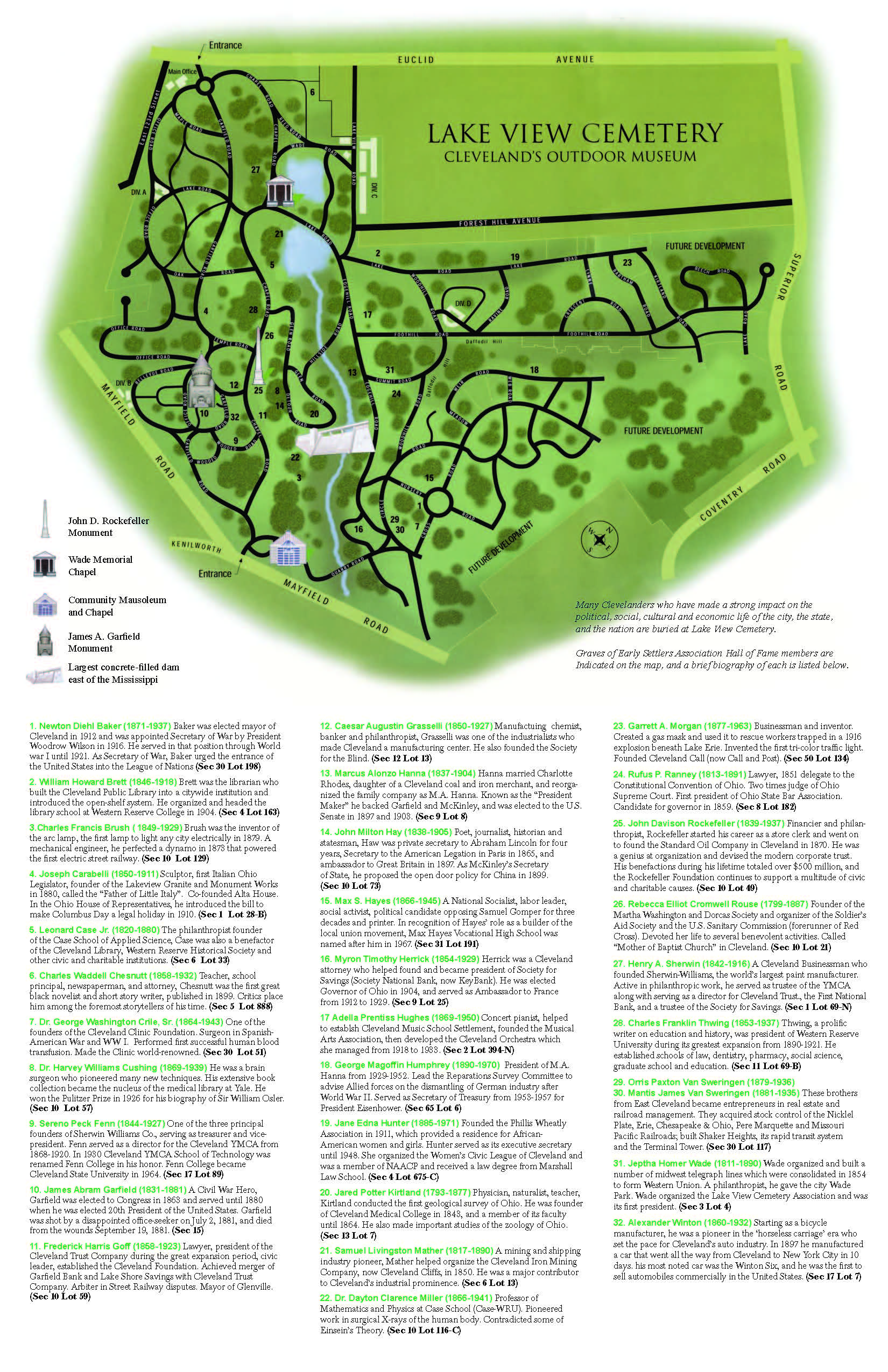 Grave Location:
Section 10, Lot 57, Sublot W, Space 5
Grave Location Description
This simple stone is a real pain in the butt to find. Eddie is located about 150 feet off the road near the tree line. You definitely need the GPS coordinates to find this simple monument to the co-founder of the iconic paint company. Good luck!
Grave Location GPS
41.5111691689, -81.590751318
Photos:
Read More About Edward P. Williams:
Videos Featuring Edward P. Williams:
See More:
Back to Top