WARNING: EXPLICIT MATERIAL
Gustave Caillebotte
Birth Name:
Gustave Caillebotte
Birth Date:
August 19, 1848
Birth Place:
Paris, France
Death Date:
February 21, 1894
Place of Death:
Gennevilliers, France
Cemetery Name:
Cimetière du Père Lachaise
Gustave Caillebotte was a French painter who was a member and patron of the Impressionists, although he painted in a more realistic manner than many others in the group. He was noted for his early interest in photography as an art form, and is best known for his paintings of urban Paris, such as The Europe Bridge (Le Pont de l'Europe) (1876), and Paris Street; Rainy Day (Rue de Paris; temps de pluie, also known as La Place de l'Europe, temps de pluie) (1877). Born in Paris in 1848, Caillebotte studied law and engineering before fighting in the Franco–Prussian War from 1870 to 1871. After the war's end, he studied at the studio of Léon Bonnat and later at the École des Beaux Arts. Upon meeting Edgar Degas, Auguste Renoir and Claude Monet, Caillebotte experimented further with capturing the changing face of everyday Parisian life. Caillebotte made his debut in the second Impressionist exhibition in 1876, showing eight paintings, including Les raboteurs de parquet (The Floor Scrapers) (1875), his earliest masterpiece. Cropping and "zooming-in", techniques that commonly are found in Caillebotte's oeuvre, may also be the result of his interest in photography, but may just as likely be derived from his intense interest in perspective effects. A large number of Caillebotte's works also employ a very high vantage point, including View of Rooftops (Snow) (Vue de toits (Effet de neige)) (1878), Boulevard Seen from Above (Boulevard vu d'en haut) (1880), and A Traffic Island (Un refuge, boulevard Haussmann) (1880).
---
Fun Fact
Caillebotte's paintings occupy many major museums and galleries including the Metropolitan Museum of Art, New York; the Museum of Fine Arts, Boston; and the Musée d'Orsay, Paris, which holds 40 of his paintings, and many others. As a major artist of the Impressionist movement, his paintings collect impressively high sums; Garden of the Little Gennevilliers sold for $1.3 million and Boat Moored on the Seine at Argenteuil sold for $6.7 million.
Cemetery Information:
Final Resting Place:
Cimetière du Père Lachaise
16 Rue du Repos, 6ème division, Chemin Lesseps
Paris, , 75020
France
Europe
Map: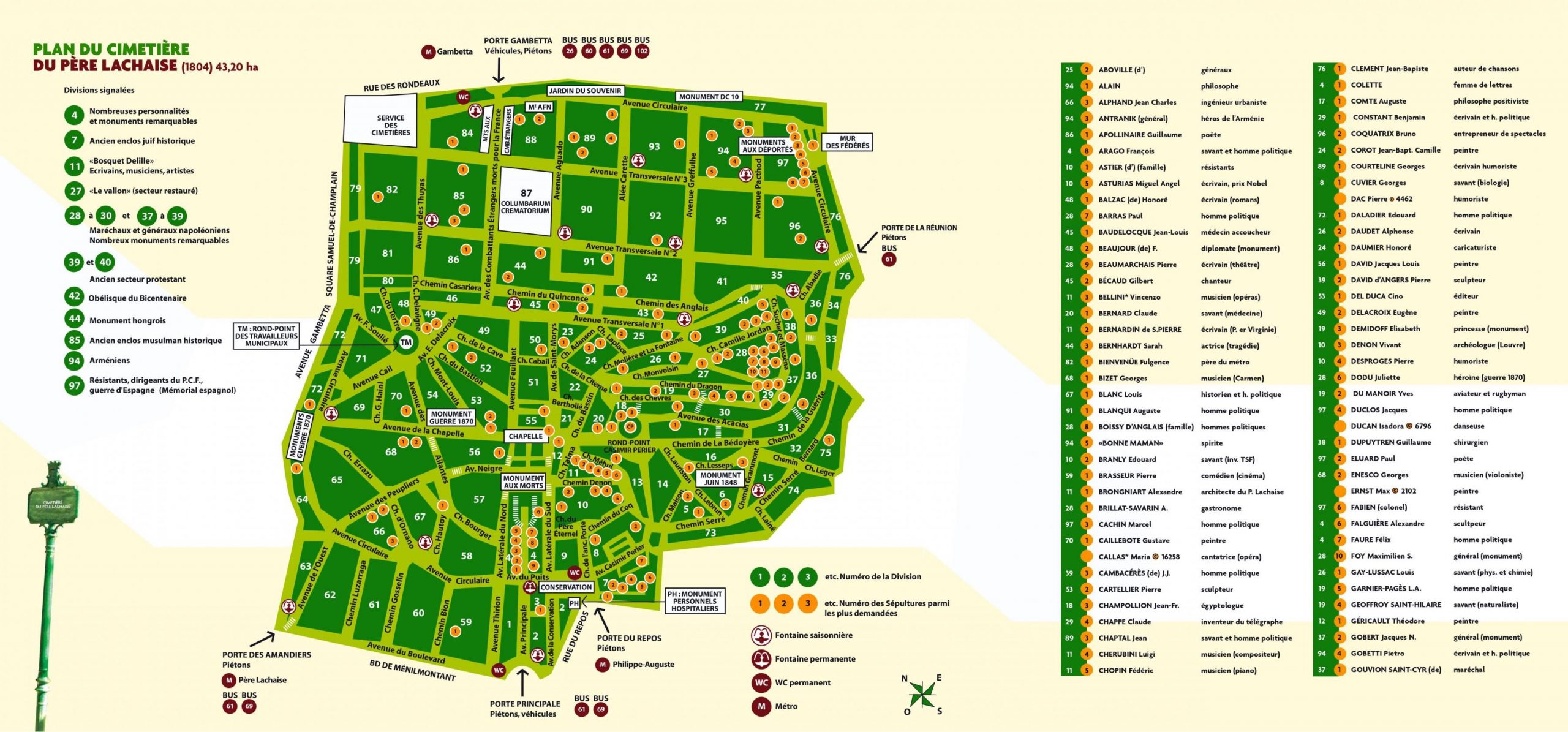 Grave Location:
Division 70, avenue des Ailantes, line 1, Moiroux: U9
Grave Location Description
Located near the intersection of of avenue des Ailantes and avenue de la Chapelle in Section 70, walk up the avenue des Ailantes and look to your left for the tomb of master impressionist Gustave Caillebotte.
Grave Location GPS
48.862523656, 2.39219576623
Photos:
Read More About Gustave Caillebotte:
Videos Featuring Gustave Caillebotte:
See More:
Back to Top