WARNING: EXPLICIT MATERIAL
Nusch Éluard
Birth Date:
June 21, 1906
Birth Place:
Mulhouse, France
Death Date:
November 28, 1946
Place of Death:
Paris, France
Cemetery Name:
Cimetière du Père Lachaise
Nicknamed "Nusch" by artist Max Bill, she was a French performer, model and surrealist artist. In 1930 she met the poet Paul Éluard working as a model. They married him in 1934. She produced surrealist photomontage and other works, and is the subject of "Facile," a collection of Éluard's poetry published as a photogravure book, illustrated with Man Ray's nude photographs of her. Later she was the subject of several cubist portraits and sketches by Pablo Picasso in the late 1930s with whom she had an affair. Nusch worked for the French Resistance during the Nazi occupation of France during World War II and died suddenly in 1946 in Paris, collapsing in the street due to a massive stroke.
---
Fun Fact:
Cécile Eluard-Boaretto (1918-2016) was the daughter of Paul Eluard and his first wife Gala (who left Paul for artist Salvador Dali). She chose to be buried with her stepmother rather than with either of her parents.
Cemetery Information:
Final Resting Place:
Cimetière du Père Lachaise
16 Rue du Repos, 6ème division, Chemin Lesseps
Paris, , 75020
France
Europe
Map: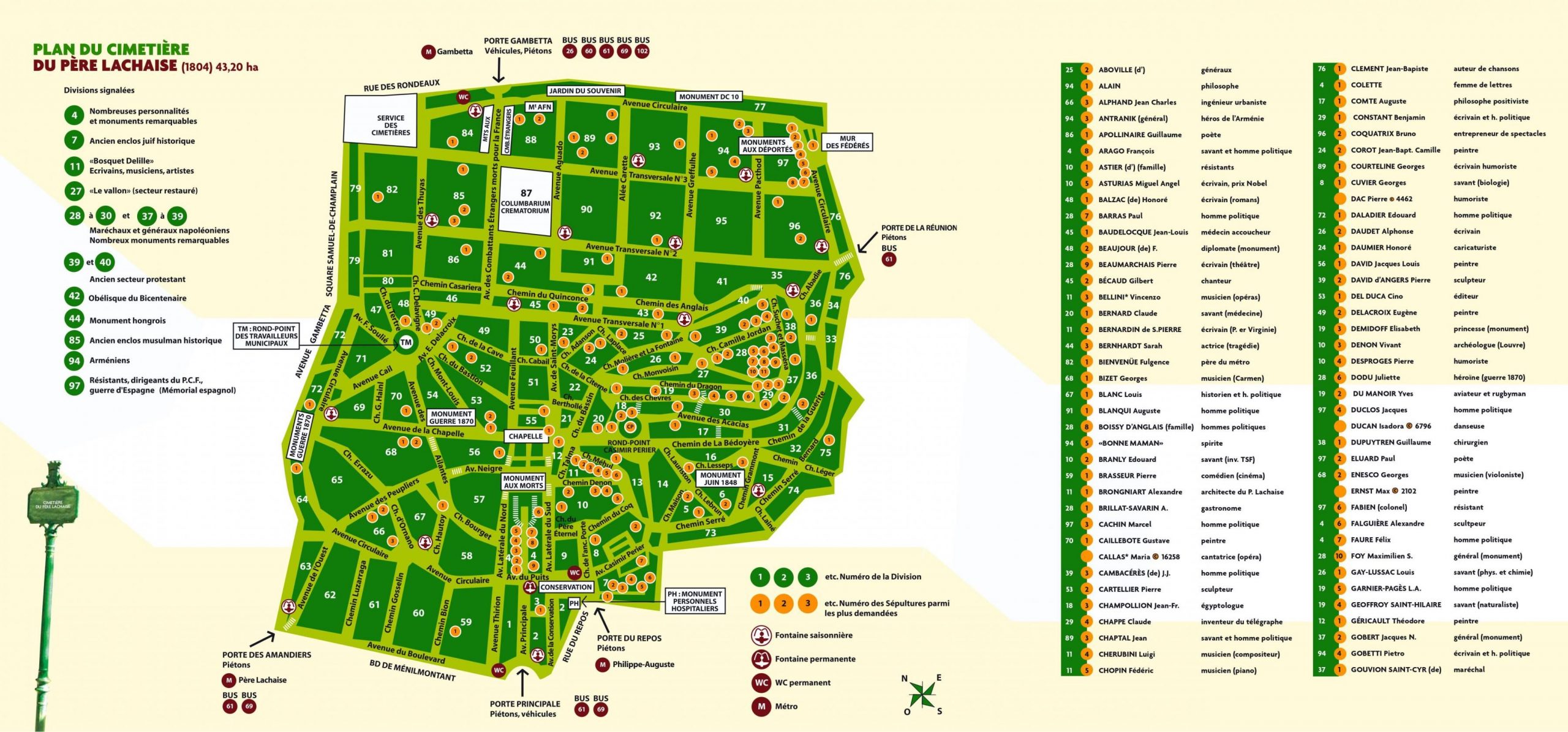 Grave Location:
Division 84, avenue transversale n°3, line 5
Grave Location Description
Inscription on her tomb reads in English:
Nush ÉLUARD (1906-1946))
Twenty-eight November one thousand nine hundred and forty-six
We will not grow old together
Here is the day
Too much : time overflows
My love so light takes on the weight of a torment.
Paul Éluard
Cécile Eluard-Boaretto 1918-2016
Grave Location GPS
48.863393, 2.396231
Photos:
Read More About Nusch Éluard:
Videos Featuring Nusch Éluard:
See More:
Back to Top