Henry Cabot Lodge Sr.
Birth Name:
Henry Cabot Lodge
Birth Place:
Beverly, Massachusetts
Death Date:
November 9, 1924
Place of Death:
Charlesgate Hospital, Cambridge, Massachusetts
Cemetery Name:
Mount Auburn Cemetery
Claim to Fame:
Historical Figure
With four degrees from Harvard and a highly published historian, Henry Cabot Lodge was an American Republican politician, historian, and statesman from Massachusetts. He served in the United States Senate from 1893 to 1924 and is best known for his positions on foreign policy including his successful crusade against Woodrow Wilson's Treaty of Versailles ensured that the United States never joined the League of Nations and his reservations against that treaty influenced the structure of the modern United Nations.
---
Historian George E. Mowry had an interesting take on Lodge:
Henry Cabot Lodge was one of the best informed statesmen of his time, he was an excellent parliamentarian, and he brought to bear on foreign questions a mind that was at once razor sharp and devoid of much of the moral cant that was so typical of the age. Yet Lodge never made the contributions he should have made, largely because of Lodge the person. He was opportunistic, selfish, jealous, condescending, supercilious, and could never resist calling his opponent's spade a dirty shovel. Small wonder that except for Roosevelt and Root, most of his colleagues of both parties disliked him, and many distrusted him.
Cemetery Information:
Final Resting Place:
Mount Auburn Cemetery
580 Mount Auburn Street
Cambridge, Massachusetts, 02138
USA
North America
Map: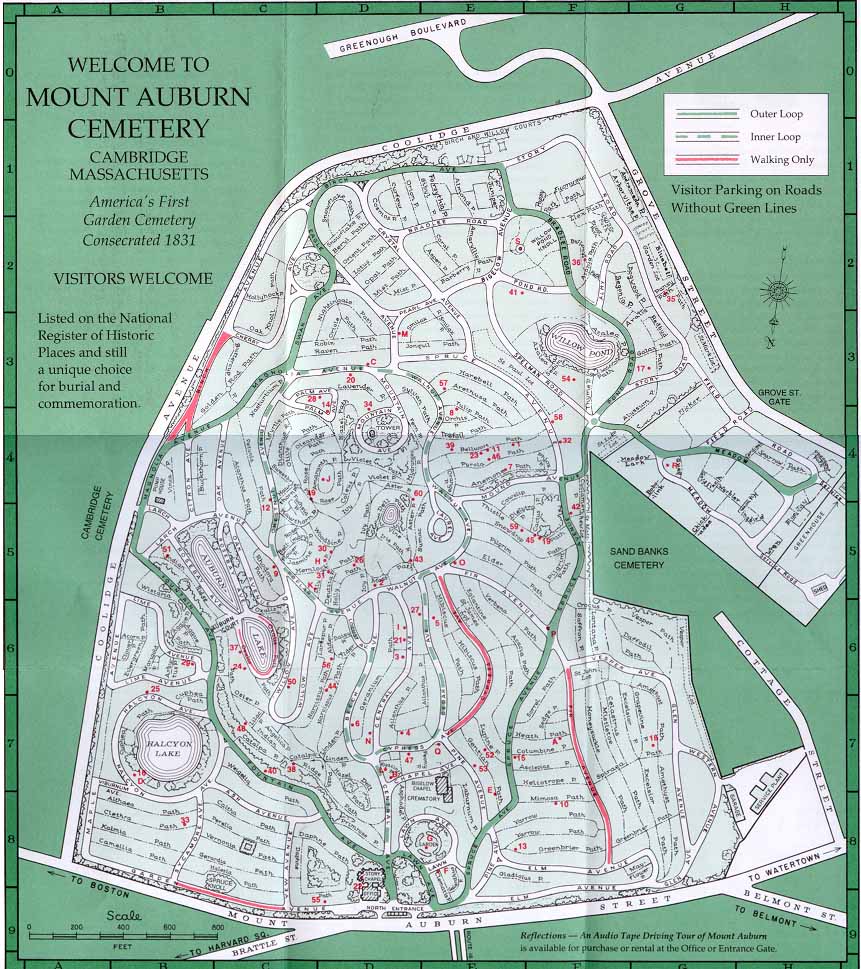 Grave Location:
Oxalis Path, Lot 3613, Mausoleum 13, Site SH3613, Space 1
Grave Location Description
Using the Mount Auburn Map, drive towards the two lakes and park on the bridge on Rosebay Avenue. Facing the open-air mausoleum, walk towards the structure and turn left on Oxalis Path. The brown Cabot and Lodge family mausoleum is approximately 100 feet down the path along the hillside.
Grave Location GPS
42.3723195163, -71.1422657727
Photos:
Read More About Henry Cabot Lodge Sr.:
Videos Featuring Henry Cabot Lodge Sr.:
See More:
Back to Top