Hillel Slovak
Birth Name:
Hillel Slovak
Birth Date:
April 13, 1962
Birth Place:
Haifa, Israel
Death Date:
June 25, 1988
Place of Death:
Apartment 114, Afton Arms Apartments, Hollywood, California
Cause of Death:
Drug overdose - heroin
Cemetery Name:
Mount Sinai Memorial Parks
Hillel Slovak was an Israeli-American musician best known as the founding guitarist of the Los Angeles rock band Red Hot Chili Peppers, with whom he recorded two albums. His guitar work was rooted in funk and hard rock, and he often experimented with other genres including reggae and speed metal. He is considered to have been a major influence on the Red Hot Chili Peppers' early sound. Slovak, Flea, Anthony Kiedis, and Jack Irons founded Red Hot Chili Peppers in 1983, gaining popularity in Los Angeles through their energetic stage presence and spirited performances. Slovak eventually quit to focus on What is This?, which had been signed to a record deal, leaving the Red Hot Chili Peppers to record their 1984 debut album without him, including five songs co-written by him. He rejoined the Chili Peppers in 1985, and recorded the albums Freaky Styley (1985) and The Uplift Mofo Party Plan (1987) with them.
---
Not-So-Fun Facts
Slovak and his friend and bandmate Anthony Kiedis became addicted to heroin early on in their careers. Deciding to give sobriety a chance, both Kiedis and Slovak stopped using prior to their 1988 European tour in support of "The Uplift Mofo Party Plan". During the tour they both experienced intense heroin withdrawal with Slovak being much more unstable than Kiedis.
The tour ended with Slovak playing his last show with the band on June 4, 1988 at Törnävä, Seinäjoki, Finland at the Provinssi Rock 88. Little is known about Slovak the weeks following the tour, aside from a phone call to his brother on June 24th in which he told him that he was having difficulty staying clean. On June 27, 1988 Slovak was found dead inside apartment #114 at the Afton Arms Apartments located at 6141 Afton Place, Hollywood, CA 90028. He had been dead for two days before his discovery.
Cemetery Information:
Final Resting Place:
Mount Sinai Memorial Parks
5950 Forest Lawn Drive
Los Angeles, California, 90068
USA
North America
Map: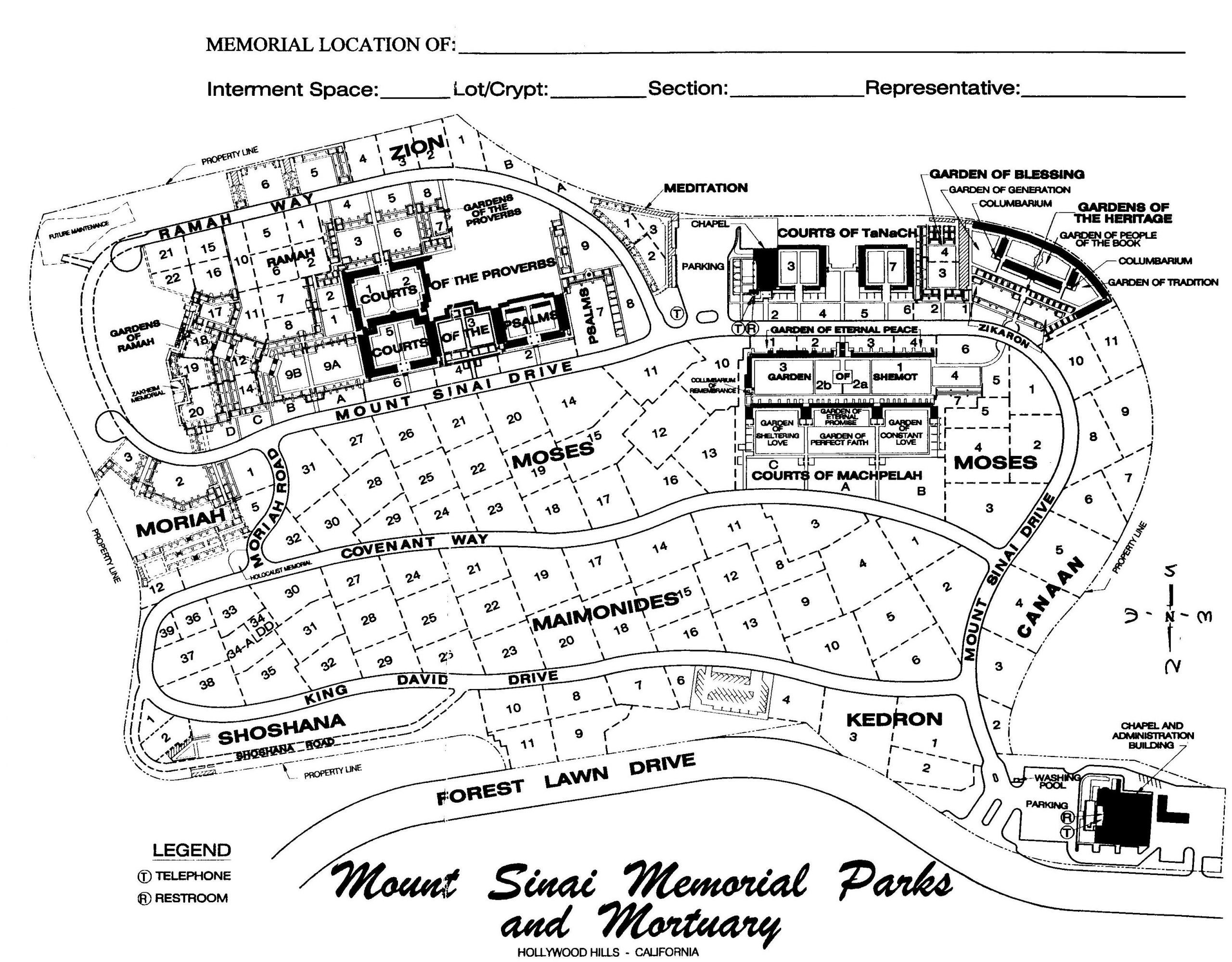 Grave Location:
Maimonides, Section 26, Lot 4613, Space 1
Grave Location Description
As you enter through the cemetery gates take the first left on King David Drive. Continue on for 800 feet and park right where the driveway to the employee parking lot begins on the left side. Walk up the slight hill on your right approximately 4 rows and just behind and to the left of the large tree is the final resting place of guitarist Hillel Slovak.
Grave Location GPS
34.1510767, -118.3136230
Photos:
Read More About Hillel Slovak:
Videos Featuring Hillel Slovak:
See More:
Back to Top