Joe Zawinul
Birth Name:
Josef Erich Zawinul
Birth Place:
Vienna, Austria
Death Date:
September 11, 2007
Place of Death:
Wilhelmina Clinic, Vienna, Austria
Cause of Death:
Merkel-cell carcinoma (skin cancer)
Cemetery Name:
Der Wiener Zentralfriedhof
Joe Zawinul was an Austrian jazz and jazz fusion keyboardist and composer who first come to prominence with saxophonist Cannonball Adderley. Zawinul went on to play with Miles Davis and to become one of the creators of jazz fusion, a musical genre that combined jazz with rock. He co-founded the groups Weather Report and The Zawinul Syndicate. He pioneered the use of electric piano and synthesizer, and was named "Best Electric Keyboardist" twenty-eight times by the readers of DownBeat magazine.
---
Fun Facts
In 1959 he moved to the U.S. to attend Berklee College of Music, but a week later he received a job offer from Maynard Ferguson, so he left school and went on tour. He then accompanied Dinah Washington. He spent most of the 1960s with Cannonball Adderley. At the end of the decade Zawinul recorded with Miles Davis on In a Silent Way and Bitches Brew, as Davis was establishing the genre of jazz fusion, combining jazz with rock.
In 1970, Zawinul founded Weather Report with Wayne Shorter whose biggest commercial success came from Zawinul's composition "Birdland" on the 1977 album Heavy Weather, which peaked at number 30 on the Billboard pop albums chart. "Birdland" is one of the most recognizable jazz pieces of the 1970s, recorded by The Manhattan Transfer, Quincy Jones, Maynard Ferguson, and Buddy Rich among others. The song won him three Grammys.
Cemetery Information:
Final Resting Place:
Der Wiener Zentralfriedhof
1110 Wien
Simmeringer Hauptstraße 234, Vienna,
Austria
Europe
Map: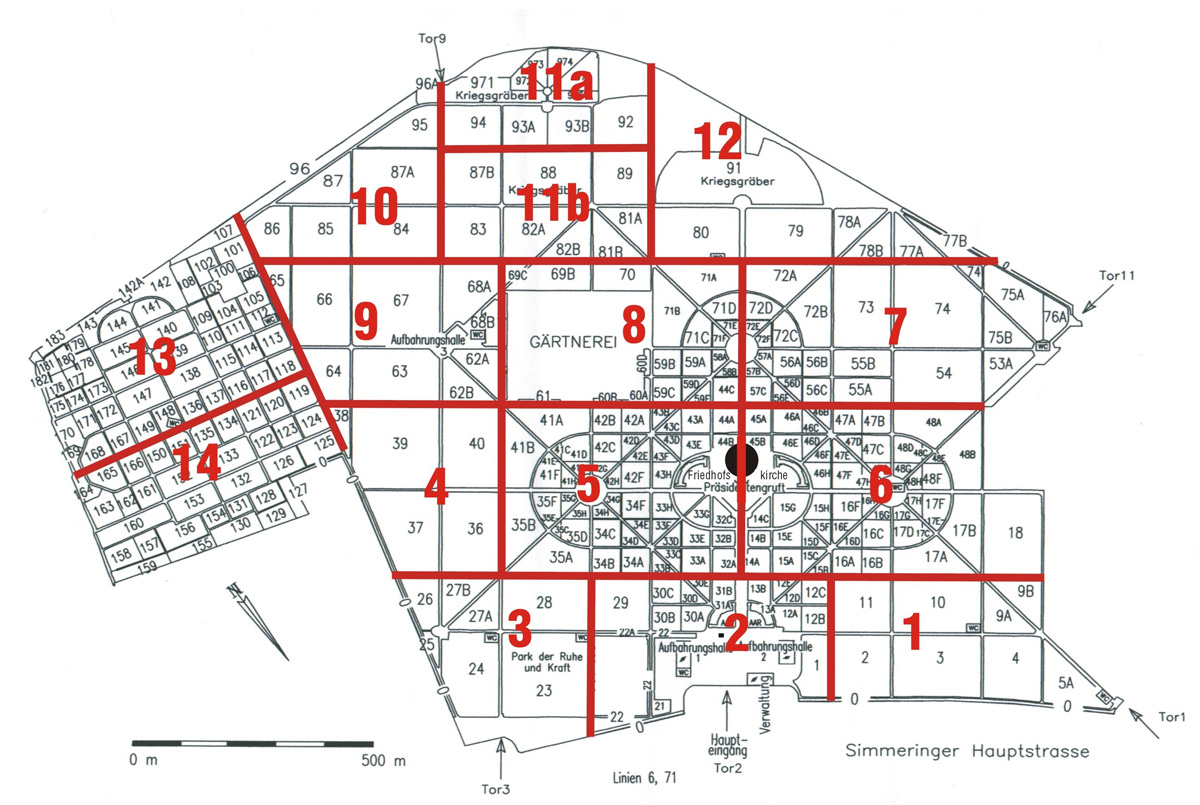 Map of Der Wiener Zentralfriedhoff in Vienna, Austria
Grave Location:
Gruppe 33 G, Grab Nr. 39
---
Visiting The Grave:
Photos:
Read More About Joe Zawinul:
Videos Featuring Joe Zawinul:
See More:
Back to Top