Milton Berle
Birth Name:
Mendel Berlinger
Birth Date:
July 12, 1908
Birth Place:
New York, New York
Death Date:
March 27, 2002
Place of Death:
711 N Alpine Drive, Beverly Hills, California
Cause of Death:
Colon cancer
Cemetery Name:
Hillside Memorial Park
Claim to Fame:
Show Business
Comedian Milton Berle, one of the pioneering legends of television known to a generation of devoted fans as "Uncle Miltie," Berle's career began when he was 5 years old and spanned more than 80 years in stage, film, radio, and television. But it was on television in the 1940s and '50s that Berle made his most lasting mark. "The Texaco Star Theater," featuring Berle and guest stars in what would become legendary comic skits, debuted in 1948 and caught on with the public almost immediately. It became a Tuesday night fixture in homes across America and was credited with helping sell millions of first-time TV sets to a nation just getting acquainted with the new medium. After his twenty years as "Mr. Television" Berle slowly turned into a narcissistic, overbearing attention hog who didn't have neither the knowledge or desire to leave the spotlight with grace. Yet Berle is remembered today less for his jokes, or his comedy, than he is for both being a big d**k and having a big d**k. Berle was notorious for being a joke thief, an attention hog, a scene stealer, and a petty tyrant who took it upon himself to do things like try to "teach" the cast of Saturday Night Live about live television, resulting in one of the most notorious and disastrous episodes in the show's history. So it comes as no surprise that his legacy has aged badly since his passing.
Cemetery Information:
Final Resting Place:
Hillside Memorial Park
6001 W Centinela Ave
Culver City, California, 90045
USA
North America
Map: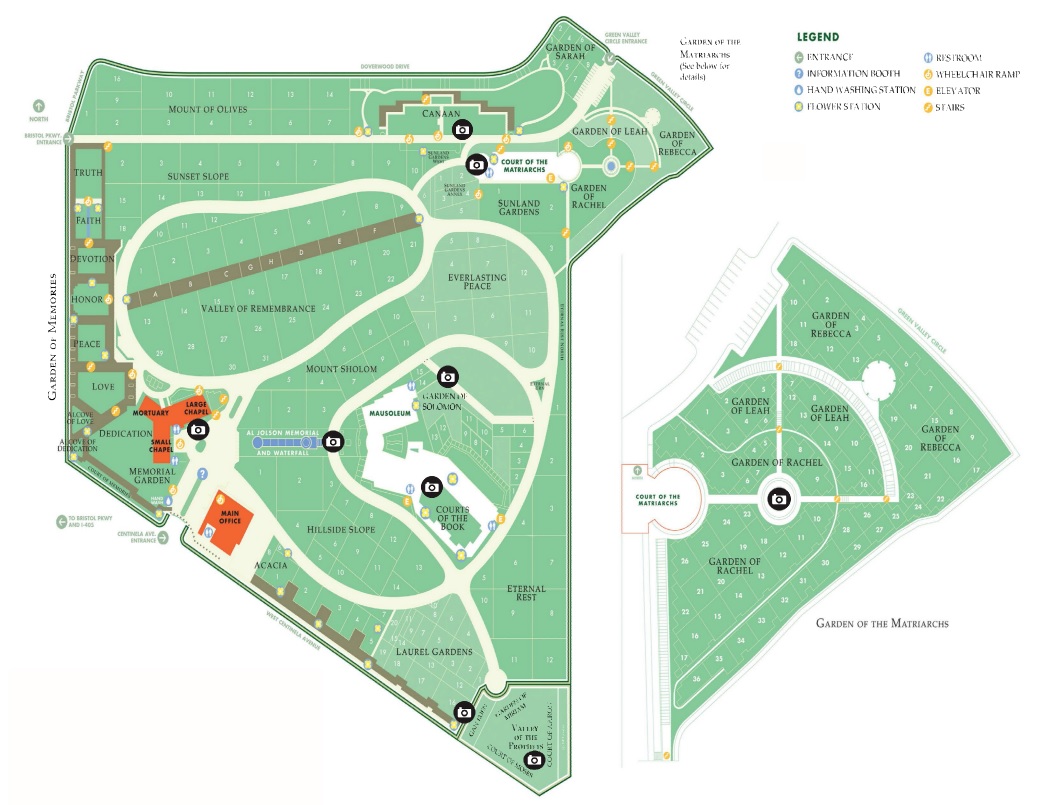 Grave Location:
Acacia Garden, MM 354-B
Grave Location Description
As you enter the cemetery (but not on Saturday for this Jewish cemetery) take an immediate right at the office and drive a short distance to the outdoor mausoleum structure. Park at the 3rd section sticking out on your right and walk up the path, turn right then left and Berle is in the wall crypt, third from the bottom on the corner.
Grave Location GPS
33.978661483, -118.3889366824
---
Visiting The Grave:
Photos:
Read More About Milton Berle:
Videos Featuring Milton Berle:
See More:
Back to Top