WARNING: EXPLICIT MATERIAL
Paul Tanner
Birth Name:
Paul O. W. Tanner
Birth Date:
October 15, 1917
Birth Place:
Skunk Hollow, Kentucky,
Death Date:
February 5, 2013
Place of Death:
Carlsbad, California
Cause of Death:
Pneumonia
Cemetery Name:
Eternal Hills Memorial Park
Paul Tanner (October 15, 1917 – February 5, 2013) was an American musician and a member of the Glenn Miller Orchestra. Tanner gained fame as a trombonist, playing with Glenn Miller and His Orchestra from 1938 to 1942, the group's entire duration. When it disbanded, Tanner joined the U.S. Army Air Force, becoming a part of the 378th Army Service Forces Band at Ft Slocum, NY. He later worked as a studio musician in Hollywood. Tanner earned three degrees at University of California, Los Angeles — a bachelor's in 1958 (graduating magna cum laude), a master's in 1961, and a doctorate in 1975. He also was influential in launching UCLA's highly regarded jazz education program in 1958. He then became a professor at UCLA and also authored or co-authored several academic and popular histories related to jazz. Tanner played an unlikely role in the history of rock 'n' roll when, using a device he helped invent, he performed the famous electronic accompaniment on the Beach Boys' signature recording "Good Vibrations" and "I Just Wasn't Made for These Times".
---
Fun Facts
Several sources list Paul Tanner as the last surviving member of the Glenn Miller Orchestra when he passed away. Not true. He was the fourth-to-last surviving member of the Glenn Miller Orchestra, being surpassed by bassist Trigger Alpert, who died ten months later, trombonist Nat Peck, who died in 2015, and trumpeter Ray Anthony, who as of January 2023 celebrated his 101st birthday.
When you watch old videos of the Glenn Miller Orchestra, look to the far right in the front row of trombones and you will find the tall skinny kid aka Paul Tanner.
Cemetery Information:
Final Resting Place:
Eternal Hills Memorial Park
1999 El Camino Real
Oceanside, California, 92054
USA
North America
Map: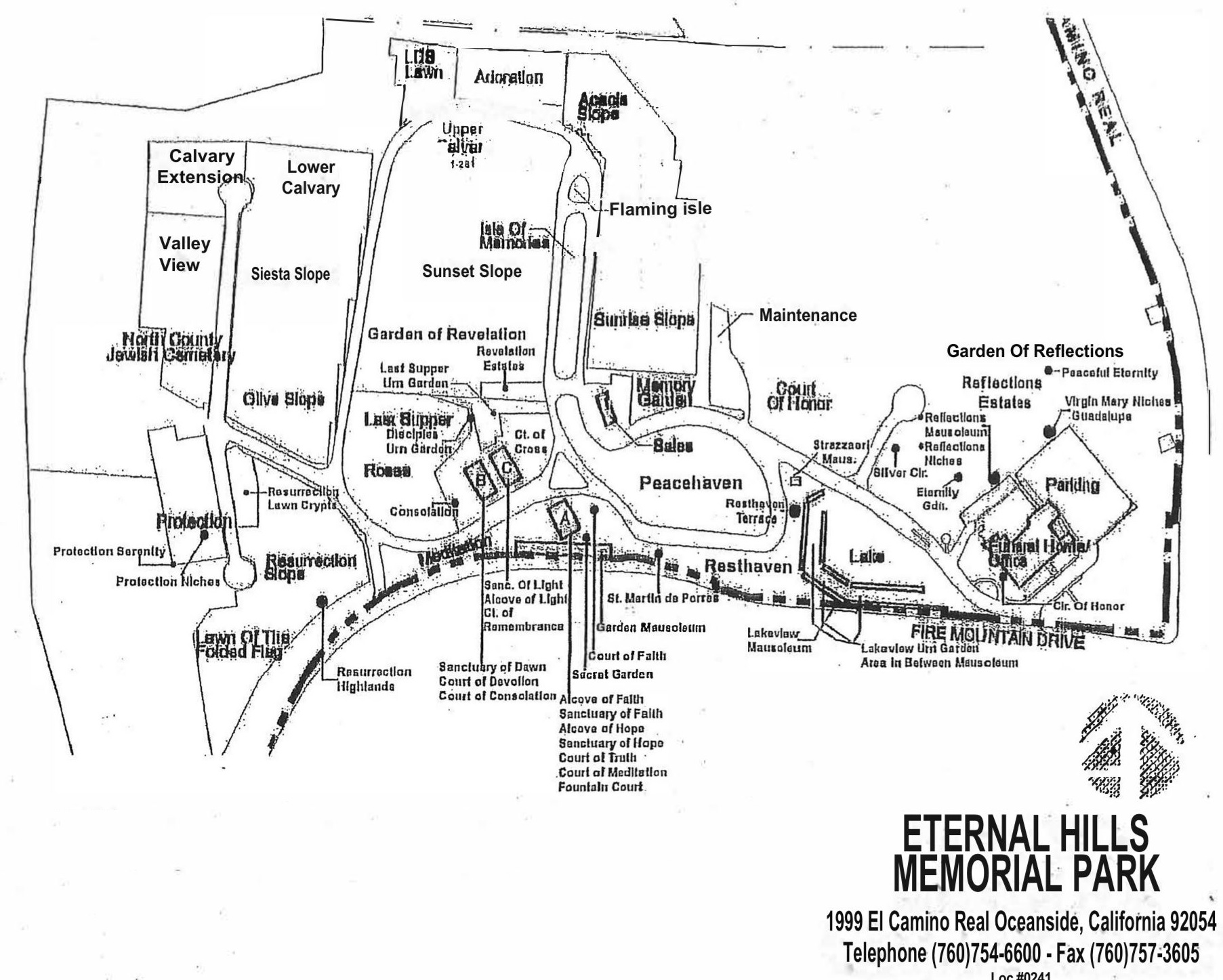 Map of Eternal Hills Memorial Park in Oceanside, California
Grave Location:
Paul Tanner Memorial Statue
Grave Location Description
As you enter the cemetery from Fire Mountain Drive, continue straight (with the offices on your right) 100 feet and park (just past the gates). Look to your left for the Paul Tanner trombone statue next to the kissing dolphin statue on the road overlooking the lake.
Grave Location GPS
33.193381261335624, -117.33001840365456
Photos:
Read More About Paul Tanner:
Videos Featuring Paul Tanner:
See More:
Back to Top