Peter Limone
Birth Name:
Peter J. Limone
Birth Place:
Boston, Massachusetts
Death Date:
June 19, 2017
Place of Death:
Medford, Massachusetts
Cemetery Name:
Oak Grove Cemetery
Claim to Fame:
Crime and their Victims
Peter Limone was an active member in the Patriarca crime family as a bookie and was an up-and-coming mobster in the Boston crime family who, prior to his arrest, was only arrested once for running a dice game. In 1965, Edward "Teddy" Deegan was found murdered in Chelsea, Massachusetts. Limone was arrested and in 1968 Limone, Joseph Salvati, Henry Tameleo and Louis Greco were found guilty of murder after FBI informant Joseph "The Animal" Barboza and fellow hitman Vincent "Jimmy the Bear" Flemmi fingered them as the killers of Deegan. Only problem was that Barboza and Flemmi (along with two associates) murdered Deegan and the FBI was doing Whitey Bulger and Stephen "The Rifleman" Flemmi a favor by falsifying evidence and testimony against Limone and his associates. In 2001, Limone was released from prison after serving 33 years for a murder that he didn't commit and was awarded a $26 million judgment for his wrongful conviction. Upon his release Limone operated from Boston and served as the Patriarca family's consigliere before he was promoted to boss of the crime family.
---
The Rest of the Story …
In 1968, Peter Limone, Joseph Salvati, Henry Tameleo and Louis Greco were found guilty of murder after FBI informant Joseph Barboza pointed them out as the killers of Deegan. However, Barboza lied about this because he disliked the defendants and wanted to protect his friend and fellow hitman, "Jimmy the Bear" Vincent Flemmi, who was actually involved in the murder (Vincent was the brother of Stephen "the Rifleman" Flemmi who was with Whitey Bulger). Authorities had reason to believe the convicted men were innocent but protected Barboza. To cover Barboza's tracks the FBI, mainly under agent Paul Rico, fabricated evidence and set up the 4 men who would take the fall. All 4 of them were found guilty and all, except Salvati, were sentenced to death. That sentence was later overturned to a life sentence. In 2001, after serving 33 years, Limone was finally released from prison. When the FBI "discovered" new evidence dating back to the 1960's and became aware that Limone and the others had been framed. By the time the FBI admitted that the men were innocent, 2 of them had already died in prison. All four men (or their families) received a $26 million settlement each from the government.
Cemetery Information:
Final Resting Place:
Oak Grove Cemetery
230 Playstead Road
Medford, Massachusetts, 02155
USA
North America
Map: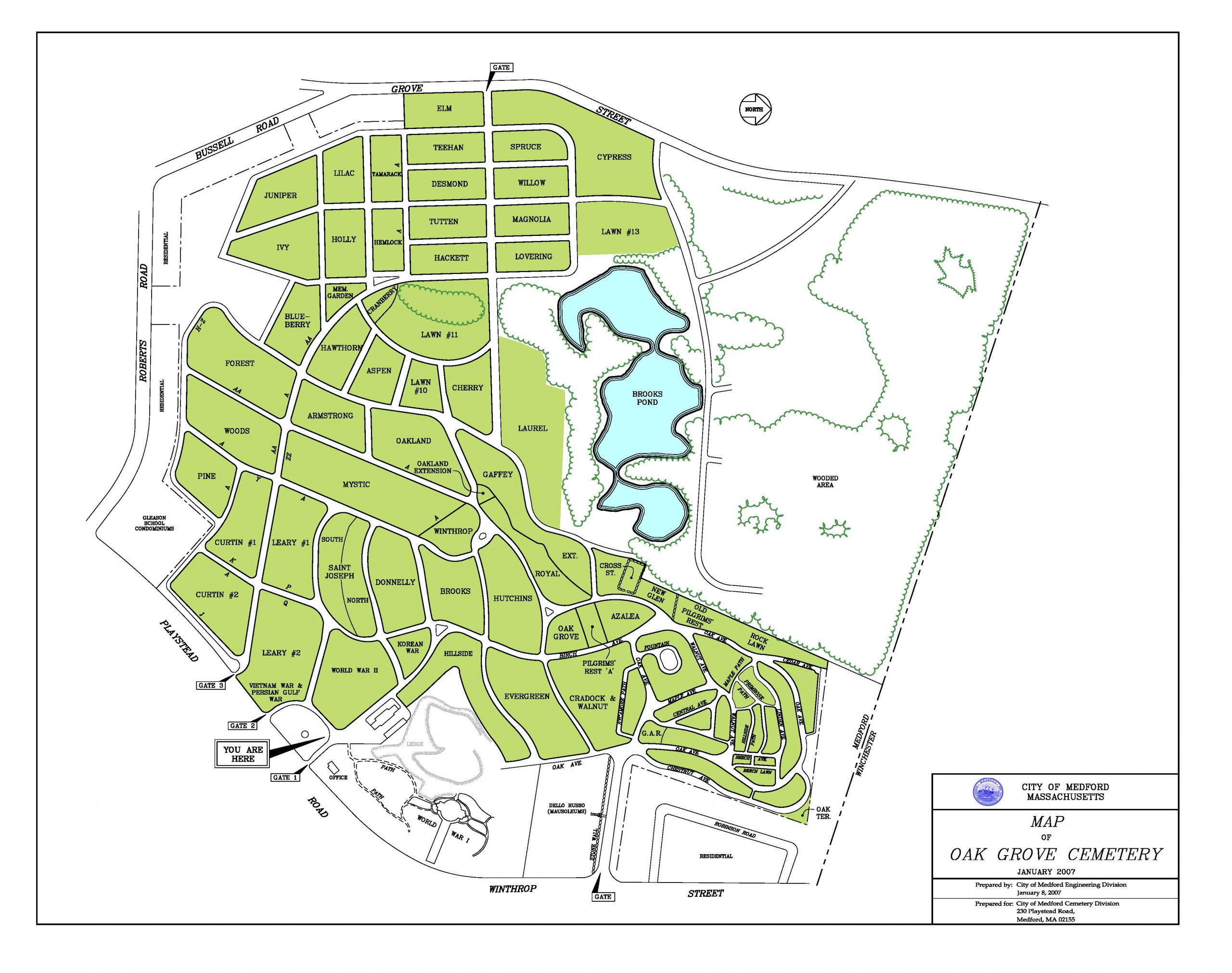 Grave Location:
Tamarack Lawn, Corner Plot
Grave Location Description
Located in a corner plot in the Tamarack Lawn section at the intersection of Tamarack, Hemlock, Tutten and Desmond.
Grave Location GPS
42.42948484, -71.14012351
---
Visiting The Grave:
Photos:
Read More About Peter Limone:
Videos Featuring Peter Limone:
See More:
Back to Top