Toots Shor
Birth Place:
Philadelphia, Pennsylvania
Death Date:
January 23, 1977
Place of Death:
New York University Medical Center, New York, New York
Cemetery Name:
Ferncliff Cemetery
Claim to Fame:
Historical Figure
Until recently, Toots Shor was long forgotten by most –– now a whole new generation is discovering NYC's legendary "saloon" thanks to Mad Men. The Mad Men design team even built a virtual Toots Shor set (where Don and Betty drank martinis and ate their famous Caesar Salad prepared at tableside) and sparked a renewed interest in the style of the period. The original was a bar/restaurant in NYC that thrived in the 40s and 50s –– a place where actors, writers, singers, journalists and sports figures came to play. In its heyday, it was the place to go, located at 51 w 51st Street from 1940 to 1959 (after that it moved around the corner to 52nd Street). The ringmaster was Toots Shor - one of New York's most famous restaurateurs and one of the country's foremost patrons of artists, actors, musicians and sports figures.
---
Toot's Shor's Restaurant was the bomb!
It was known for its oversized circular bar and was frequented by celebrities, and together with the 21 Club, the Stork Club, Delmonico's and El Morocco was one of the places to see and be seen. Joe DiMaggio often went there to eat, and that helped make it famous. Toots was said to do personal favors for Joe as well, at no cost.
Jackie Gleason always ate there for free. Other notable guests included Frank Sinatra, Judy Garland, Marilyn Monroe, Orson Welles, Yogi Berra, Ernest Hemingway, Bing Crosby, Jack Dempsey, Walter Cronkite, Peter Lorre, Gay Talese, and Mike Wallace.
And then, as Sinatra says in archival footage (from a lecture at Yale, no less), "When Babe Ruth walked in I damn near wet my pants."
Cemetery Information:
Final Resting Place:
Ferncliff Cemetery
280 Secor Road
Hartsdale, New York, 10530
USA
North America
Map: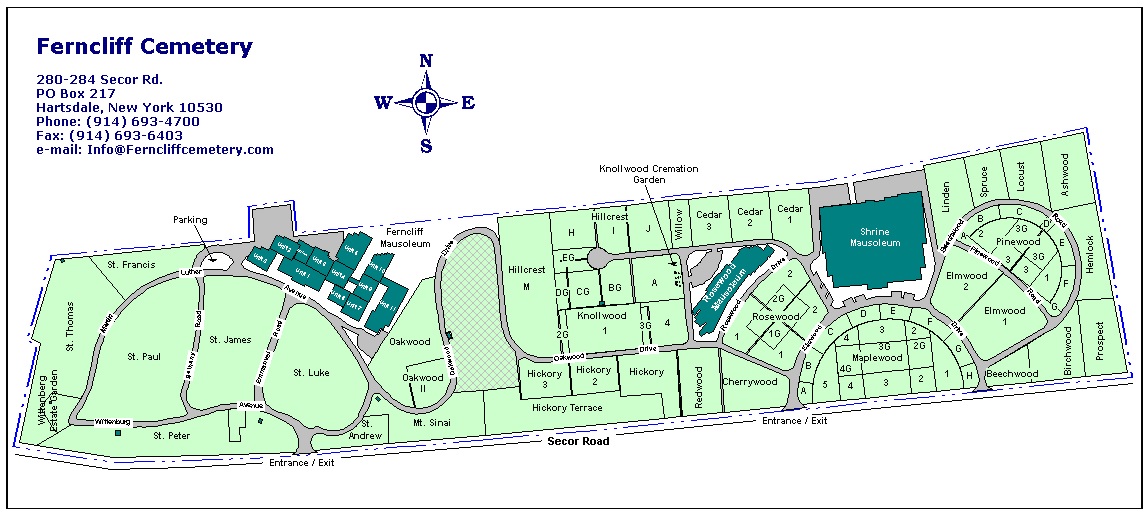 Grave Location:
Hillcrest A, Grave 1204
Grave Location Description
After entering through the entrance between Cherrywood and Maplewood, go left to head northwest. Turn right at the second intersection to go north towards the next intersection and past the Rosewood Cremation Garden. Park your car along the street between Sections J and A. Then walk into Section A and head south for about 120 feet. Toots Shor's final resting place is located in the southeast corner of Hillcrest A on the far east side of the section.
Or you can park your car behind the Rosewood Mausoleum and facing the Rosewood Cremation Garden (with your back to the mausoleum, take the path on the far left of the garden and turn right and walk along the fence behind Rosewood Cremation Garden a short distance to the Shor monument.
He is buried next to James Baldwin, renown American novelist, playwright, essayist, poet, and activist.
Grave Location GPS
41.02764373, -73.83121994
Photos:
Read More About Toots Shor:
Videos Featuring Toots Shor:
See More:
Back to Top