Waylon Jennings
Birth Name:
Wayland Arnold Jennings
Birth Date:
June 15, 1937
Birth Place:
Littlefield, Texas
Death Date:
February 13, 2002
Place of Death:
1142 W Sunrise Place, Chandler, Arizona
Cause of Death:
Diabetic complications
Cemetery Name:
Mesa Cemetery
Waylon Jennings was the "outlaw" singer, songwriter and musician who was one of the founding pioneers of the Outlaw Movement in country music in the 1970s. A protégé of Buddy Holly and devotee of Hank Williams, he sold more than 40 million records, won 2 Grammy Awards, multiple Country Music Association awards including Male Vocalist of the Year, and was Ranked #7 in Rolling Stone's Top 100 Greatest Country Artists of All Time in a career spanning six decades.
---
The Winter Dance Party
The Winter Dance Party was the infamous, ill-fated tour through the mid-west in the dead of winter featuring Buddy Holly, Ritchie Valens, and the Big Bopper (among others). Waylon Jennings was a member of the Buddy Holly band (note Waylon was not a member of the Crickets) during the tour. Before their performance at the Surf Ballroom in Clear Lake, Iowa, Holly chartered a four-seat Beechcraft Bonanza airplane from Dwyer Flying Service in Mason City, Iowa, for himself, Jennings, and Tommy Allsup, to avoid the long bus trip to their next venue in Moorhead, Minnesota. Following the Clear Lake show (which ended around midnight), Allsup lost a coin toss and gave up his seat on the charter plane to Ritchie Valens, while Jennings voluntarily gave up his seat to J. P. Richardson, known as The Big Bopper, who was suffering from the flu and complaining about how cold and uncomfortable the tour bus was for a man of his size.
When Holly learned that his bandmates had given up their seats on the plane and had chosen to take the bus rather than fly, a friendly banter between Holly and Jennings ensued: Holly jokingly told Jennings, "Well, I hope your ol' bus freezes up!" Jennings jokingly replied, "Well, I hope your ol' plane crashes!"[32] Less than an hour and a half later, shortly after 1:00 am on February 3, 1959, Holly's charter plane crashed at full throttle into a cornfield outside Mason City, instantly killing all on board.
Those words, uttered in jest, haunted Jennings for decades to come.
Cemetery Information:
Final Resting Place:
Mesa Cemetery
1212 N. Center Street
Mesa, Arizona, 85201
USA
North America
Map: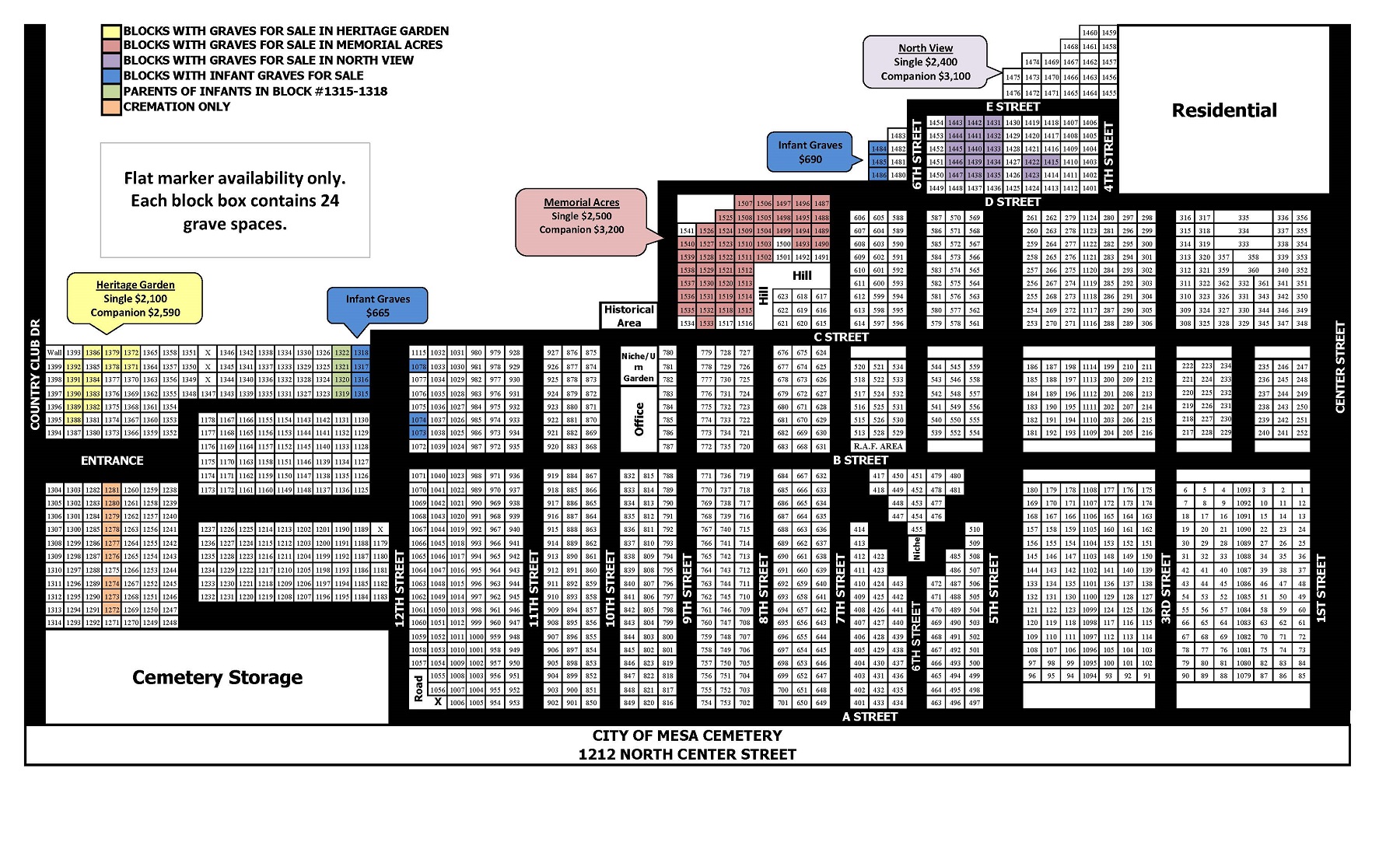 Grave Location:
Plot 766
Grave Location Description
As you enter the cemetery you will find, in order, streets 1 through 12 and running perpendicular streets A, B, C and D. Look for the intersection of 9th Street and "B" Street and walk along 9th Street and look in the 4th row from the road and south of "B" Street behind the 6th tree.
Grave Location GPS
33.438100333, -111.8357513822
---
Visiting The Grave:
Photos:
Read More About Waylon Jennings:
Videos Featuring Waylon Jennings:
See More:
Back to Top