Ernesto Miranda
Birth Name:
Ernesto Arturo Miranda
Birth Date:
March 9, 1941
Birth Place:
Mesa, Arizona
Death Date:
January 31, 1976
Place of Death:
La Amapola Bar, 233 S. 2nd Street, Phoenix, Arizona
Cemetery Name:
Mesa Cemetery
Claim to Fame:
Crime and their Victims
If you have ever been on the wrong side of a conversation with local police and were read your rights (You have the right to remain silent ...) then you have Ernesto Miranda (actually his attorney) to thank. Ernesto Miranda was a violent, predatory American criminal and day laborer whose conviction on kidnapping, rape, and armed robbery charges based on his confession under police interrogation was set aside in the landmark U.S. Supreme Court case Miranda v. Arizona, which ruled that criminal suspects must be informed of their right against self-incrimination and their right to consult with an attorney before being questioned by police. This warning is known as a Miranda warning.
---
Fun Fact
After the Supreme Court decision set aside Miranda's initial conviction, the state of Arizona tried him again. At the second trial, with his confession excluded from evidence, he was convicted. He was sentenced to 20-30 years in prison.
Miranda was paroled in 1972. After his release, he started selling autographed Miranda warning cards for $1.50. In a bit of irony, the man who stabbed Ernesto twice was read his Miranda rights and upon release for lack of evidence, fled to Mexico and was never heard from again.
As the popular comedian Ron White once said, "I had the right to remain silent … but I didn't have the ability."
Cemetery Information:
Final Resting Place:
Mesa Cemetery
1212 N. Center Street
Mesa, Arizona, 85201
USA
North America
Map: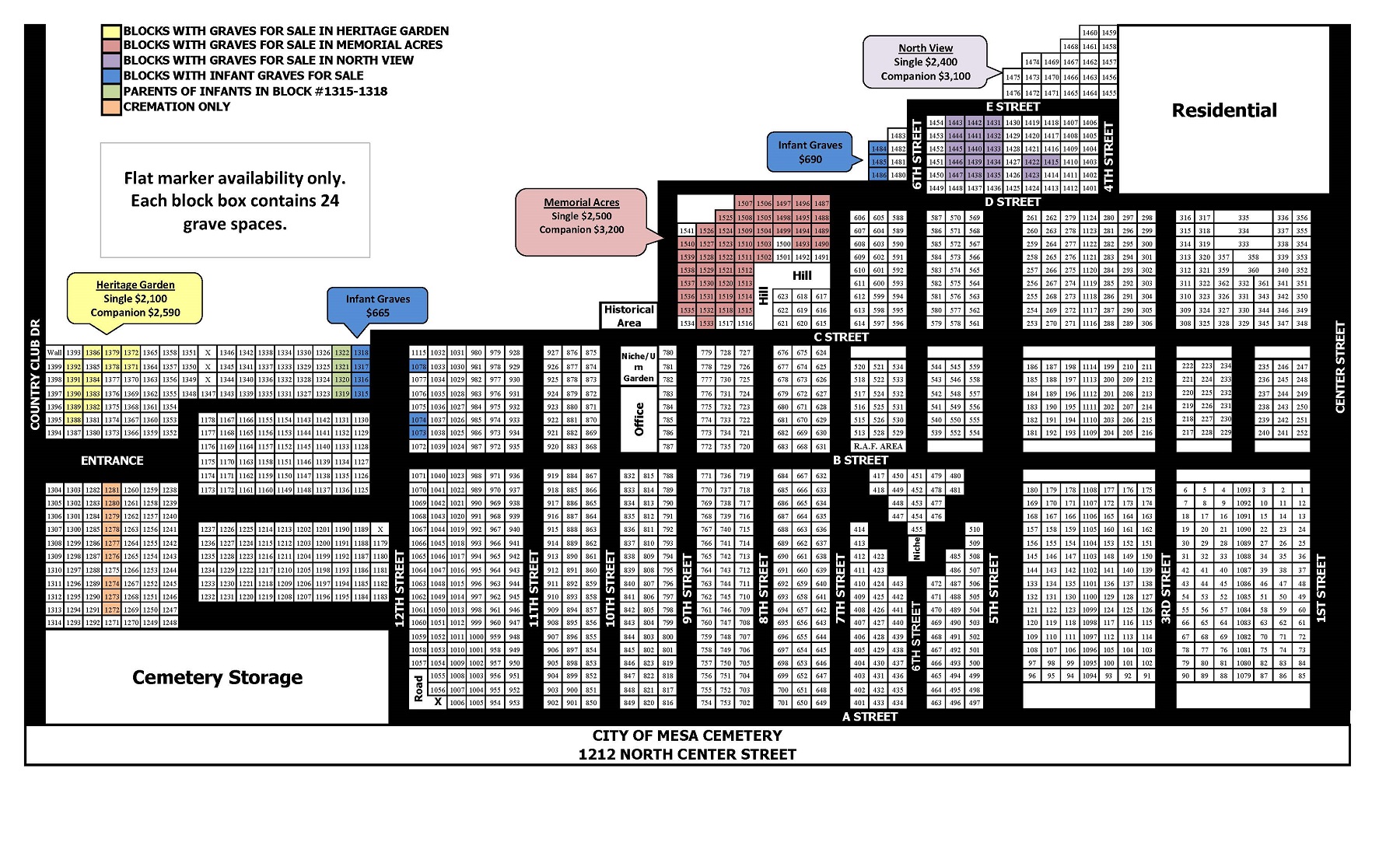 Grave Location:
Plot 677, Grave 2
Grave Location Description
As you enter the cemetery you will find, in order, streets 1 through 12 and running perpendicular streets A, B, C and D. Look for the intersection of 8th Street and "C" Street and walk along 8th Street and look in the 3rd from the road and approximately 7 plots from "C" Street for the final resting place Ernesto Miranda.
Grave Location GPS
33.4393133, -111.83501833
---
Visiting The Grave:
Photos:
Read More About Ernesto Miranda:
Videos Featuring Ernesto Miranda:
See More:
Back to Top