Friederike Hauffe
AKA:
Frederica Hauffe, Seeress of Prevorst
Birth Name:
Friederike Wanner
Birth Date:
September 23, 1801
Birth Place:
Prevorst, Germany
Death Date:
August 25, 1829
Place of Death:
Löwenstein, Germany
Cause of Death:
Unknown - multiple health issues
Cemetery Name:
Waldfriedhof Löwenstein
Claim to Fame:
The Odd and the Interesting
Friederike Hauffe was a German mystic and somnambulist. She suffered from convulsions, and fell into spontaneous trances. Frederike claimed to have communicated with spirits and experienced visions, and she was made famous by the physician Justinus Kerner who examined her at Weinsberg in 1826. Kerner recorded alleged instances of clairvoyance and prophetic dreams. She drew with tremendous speed perfect geometrical designs in the dark, used the divining rod with great skill, exhibited disturbances of a poltergeist character, and communicated extraordinary revelations from the spirit world.
Cemetery Information:
Final Resting Place:
Waldfriedhof Löwenstein
Friedhofwag
Löwenstein, Baden-Württemberg, 74245
Germany
Europe
Map: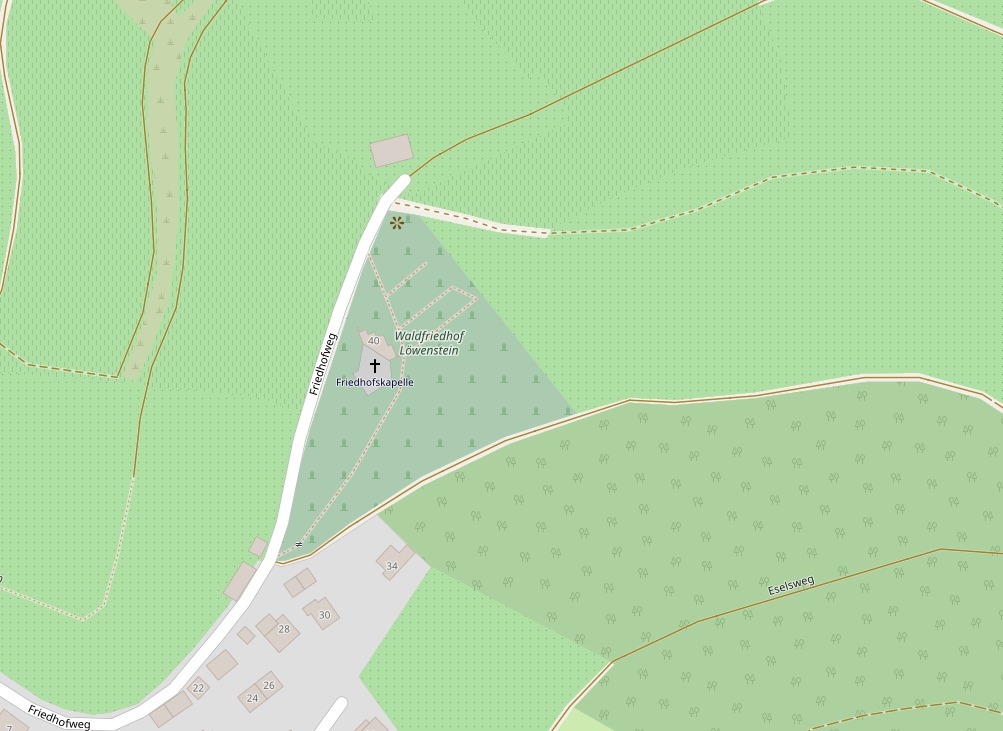 Grave Location Description
Friederike Hauffe's grave is located about 140 feet southwest of the cemetery's central building, and is about 20 feet east of Friedhofwag (the main road next to the cemetery). After entering the north entrance, take the road south for about 280 feet. Park your car along the road. Her grave will be on your right. Walk west about 50 feet to reach her grave.
Grave Location GPS
49.095174, 9.385317
Photos:
Read More About Friederike Hauffe:
Videos Featuring Friederike Hauffe:
See More:
Back to Top