Madam C. J. Walker
Birth Name:
Sarah Breedlove
Birth Date:
December 23, 1867
Birth Place:
Delta, Fifth Military District, Louisiana
Place of Death:
Villa Lewaro (Madam C. J. Walker Estate), 67 N Broadway, Irvington, New York
Cause of Death:
Hypertension
Cemetery Name:
Woodlawn Cemetery
Claim to Fame:
Business and Finance
Madam C. J. Walker, an African-American entrepreneur, philanthropist, and a political and social activist who was the first female self-made millionaire in the United States. She became one of the wealthiest self-made women in America and one of the most successful women and African-American business owners in history. Walker's fortune was founded on her developing and marketing a line of beauty and hair products for black women.
---
Fun Fact
Madam Walker is listed in the Guinness Book of World Records as the first self-made American woman millionaire, who neither inherited her money or married someone who was a millionaire. At the time of her death, Madam Walker's estate had an estimated value of $600,000 to $700,000 (equivalent to approximately $8.9 million to $10.4 million in 2020 dollars according to the CPI Inflation Calculator). The total sales of her company, the Madam C. J. Walker Manufacturing Company, during the final year of her life reached more than $500,000, making the value of her company several times that amount. The combination of her personal assets (real estate, furnishings, jewelry, etc.) and the value of her business was well over $1,000,000 (equivalent to $14.9 million in 2020).
Cemetery Information:
Final Resting Place:
Woodlawn Cemetery
4199 Webster Avenue
Bronx, New York, 10470
USA
North America
Map: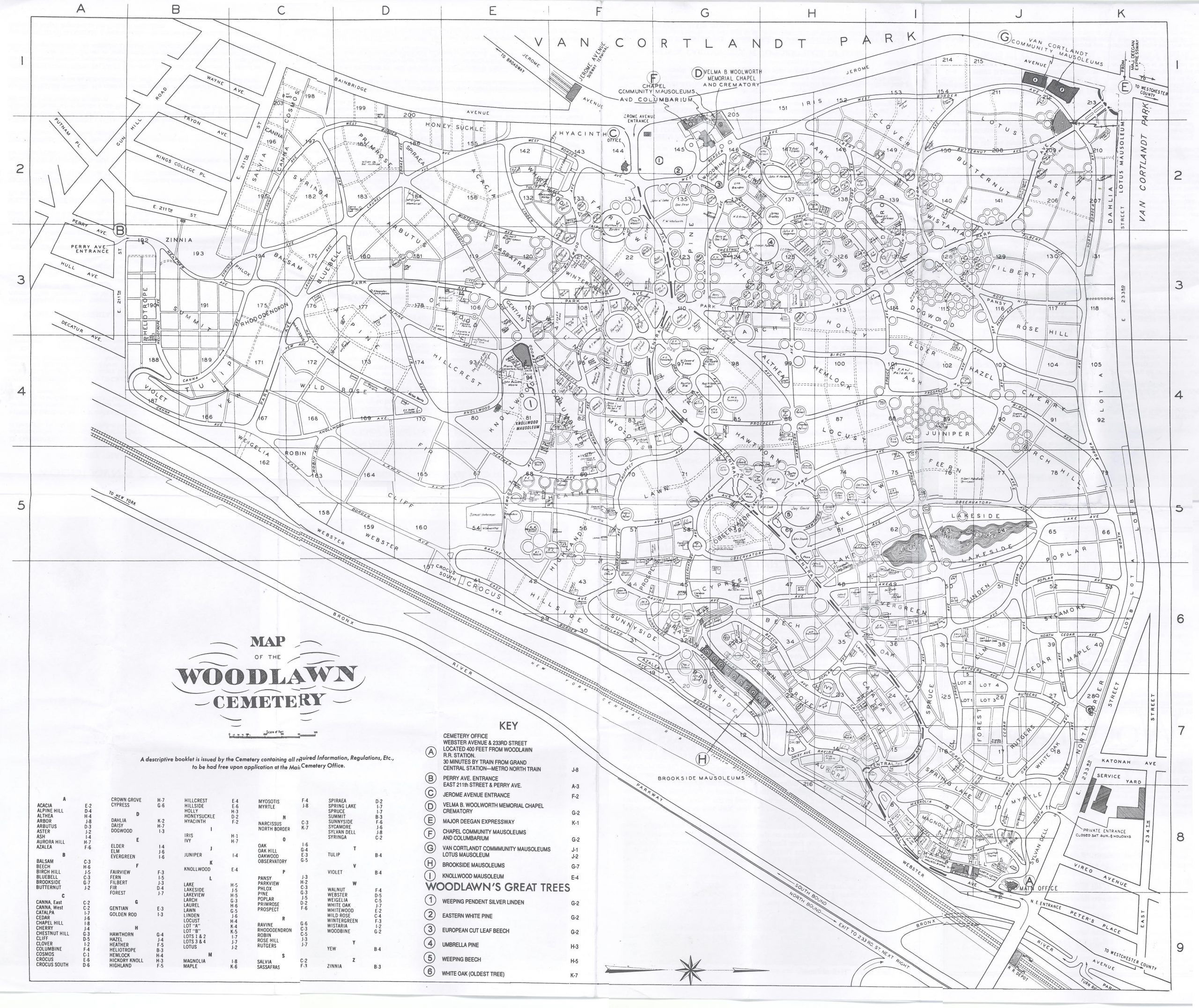 Grave Location:
Butternut, Section 141, Plot 14052
Grave Location Description
From the Jerome Avenue entrance drive straight ahead on Central Avenue. Turn left onto Park Avenue and head north for about 0.4 miles. Park your car at the intersection of Park Avenue and Filbert Avenue. Walk between the James mausoleum and the Miller mausoleum about 12 rows into the Butternut section for the final resting place of Madam C. J. Walker.
Grave Location GPS
40.893452, -73.877396
Photos:
Read More About Madam C. J. Walker:
Videos Featuring Madam C. J. Walker:
See More:
Back to Top