Sam Battaglia
Birth Name:
Salvatore Joseph Battaglia
Birth Date:
November 5, 1908
Birth Place:
Chicago, Illinois
Death Date:
September 7, 1973
Place of Death:
1114 N. Ridgeland, Oak Park, Illinois.
Cause of Death:
Natural Causes
Cemetery Name:
Queen of Heaven Catholic Cemetery
Claim to Fame:
Crime and their Victims
Sam "Teets" Battaglia joined the Torrio-Capone gang at the age of 16, right at the beginning of the Beer Wars of the 1920s. As a high-level member of the Chicago Outfit criminal organization, Sam Battaglia quickly rose in the ranks of the gang, and was known as a brutal loan shark. He became head of the Chicago Outfit in 1966 but was convicted and sent to federal prison that same year and died at his home shortly after his release.
---
His nickname, "Teets," came from an angry exchange of words he had with a fellow mobster where Sam said "Shaddup, or I'll bust ya in da teets!" The word "teets" is basically the result of the old gangster way of pluralizing words that were already pluralized; "teeth" became "teeths." Since "teeths" is hard to say, it came out as "teets." Hence, his mob name was born.
Cemetery Information:
Final Resting Place:
Queen of Heaven Catholic Cemetery
1400 South Wolf Road
Hillside, Illinois, 60162
USA
North America
Map: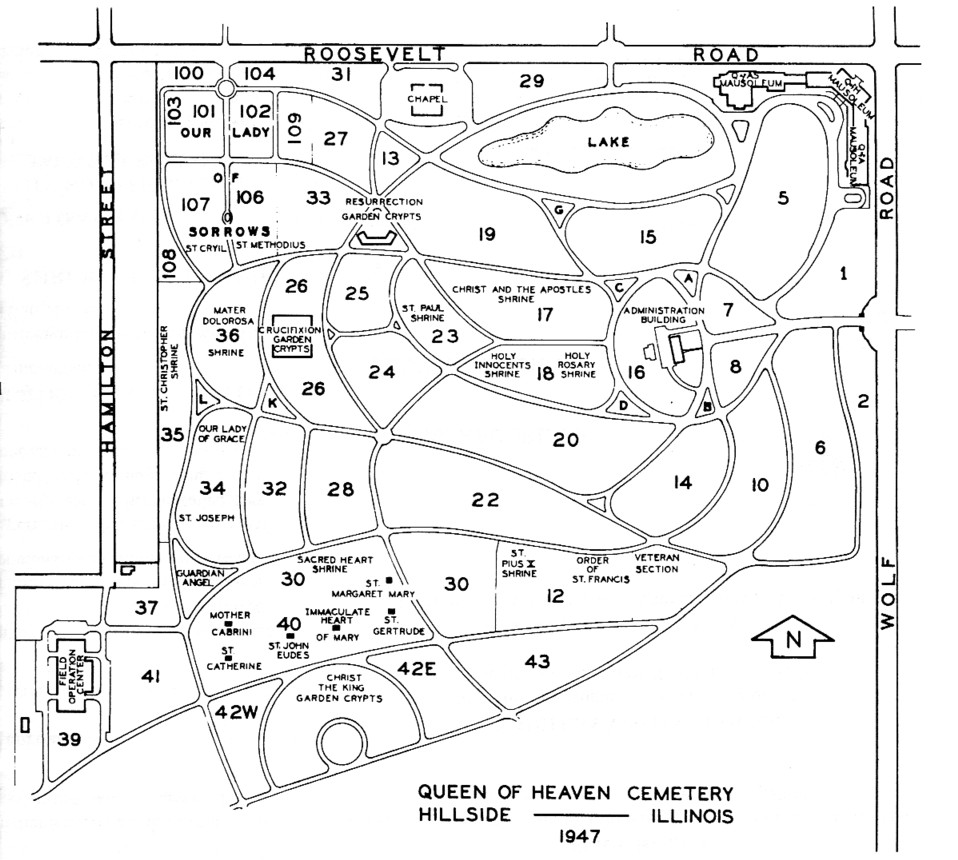 Grave Location:
Mausoleum, Main Level, St. Genevieve Room, Tier 2, Crypt 1055
Grave Location Description
As you enter the mausoleum stay on the entrance floor (Tier 2) and turn right and walk about halfway down and the St. Genevieve Room alcove will be on your left.
Photos:
Read More About Sam Battaglia:
Videos Featuring Sam Battaglia:
See More:
Back to Top