Marie Trintignant
Birth Name:
Marie Trintignant
Birth Date:
January 21, 1962
Birth Place:
Boulogne-Billancourt, France
Death Date:
August 1, 2003
Place of Death:
Neuilly-sur-Seine, France
Cause of Death:
Homicide - domestic violence
Cemetery Name:
Cimetière du Père Lachaise
Claim to Fame:
Show Business
Marie Trintignant was a French film and stage actress born into a well known film industry parents as her father was an actor and her mother was a director, producer and screenwriter. She appeared in over 30 movies during the span of her shortened 36-year career. She had already made five films before appearing with Patrick Dewaere in her first critical success, Série Noire (1979) at the age of 17. The next milestone in her career was with the Claude Chabrol in his Une Affaire de Femmes (The Story Of Women, 1988) in which she played a young prostitute, Lulu, in wartime Vichy France. After her narrow survival after a serious car accident in 1990, Trintignant hardly allowed the pace of her work to slacken off and during the next decade starred in 21 films, among them Les Amants du Pont-Neuf (The Lovers On The Bridge, 1991), Betty (1992, again with Chabrol) and Cible Émouvante (Wild Target, 1993) with Jean Rochefort and Guillaume Depardieu. She was a victim of domestic violence when she was murdered by her boyfriend Bertrand Cantat.
---
In The Final Days
In 2003, Bertrand Cantat, lead singer and guitarist with Noir Désir, began an affair with French actress Marie Trintignant. On 26 July of that year, Cantat and Trintignant got in a fight in a hotel room in Vilnius, Lithuania, following a dispute over a text message. Seven hours later, Trintignant's brother called emergency services to the couple's Vilnius hotel room, as Trintignant had slipped into a deep coma. She died of swelling to the brain several days later in the hospital in France where her mother had her airlifted. The post-mortem examination suggested that Cantat had inflicted 19 blows to Trintignant's head (including 4 closed-fisted blows), causing irreversible brain damage. In court, Cantat claimed he "slapped" Trintignant four times before putting her to bed. He claimed he had flown into a jealous rage after she received a text message from her husband, Samuel Benchetrit. Trintignant was 41 at the time of her death, and left four young sons. French medical experts at the hearing confirmed Cantat's claim regarding the slapping, as well as his claim that he could not tell that Trintignant was dying. Shortly after his house in Moustey was burned down. The leader of Noir Désir was sentenced to eight years in prison in 2004, but was released in October 2007.
Before and after the drama of the death of Marie Trintignant after being beaten to death by Bertrand Cantat in Vilnius, the singer lived with Krisztina Rády. On his release from prison for the murder of Marie Trintignant, Bertrand Cantat settles down again with Krisztina Rády in the Landes. But their "free relationship" was tarnished by the relationship of the latter with another man. This triggered the singer's anger. On January 10, 2010, she was found hanging in her home by her son Milo, who was 12 years old at the time. Alongside him, a farewell letter was found, but remained secret. The investigation decides first for a suicide, but an investigation was reopened a few months later with new elements transmitted by the lawyer and president of a feminist association.
Cemetery Information:
Final Resting Place:
Cimetière du Père Lachaise
16 Rue du Repos, 6ème division, Chemin Lesseps
Paris, , 75020
France
Europe
Map: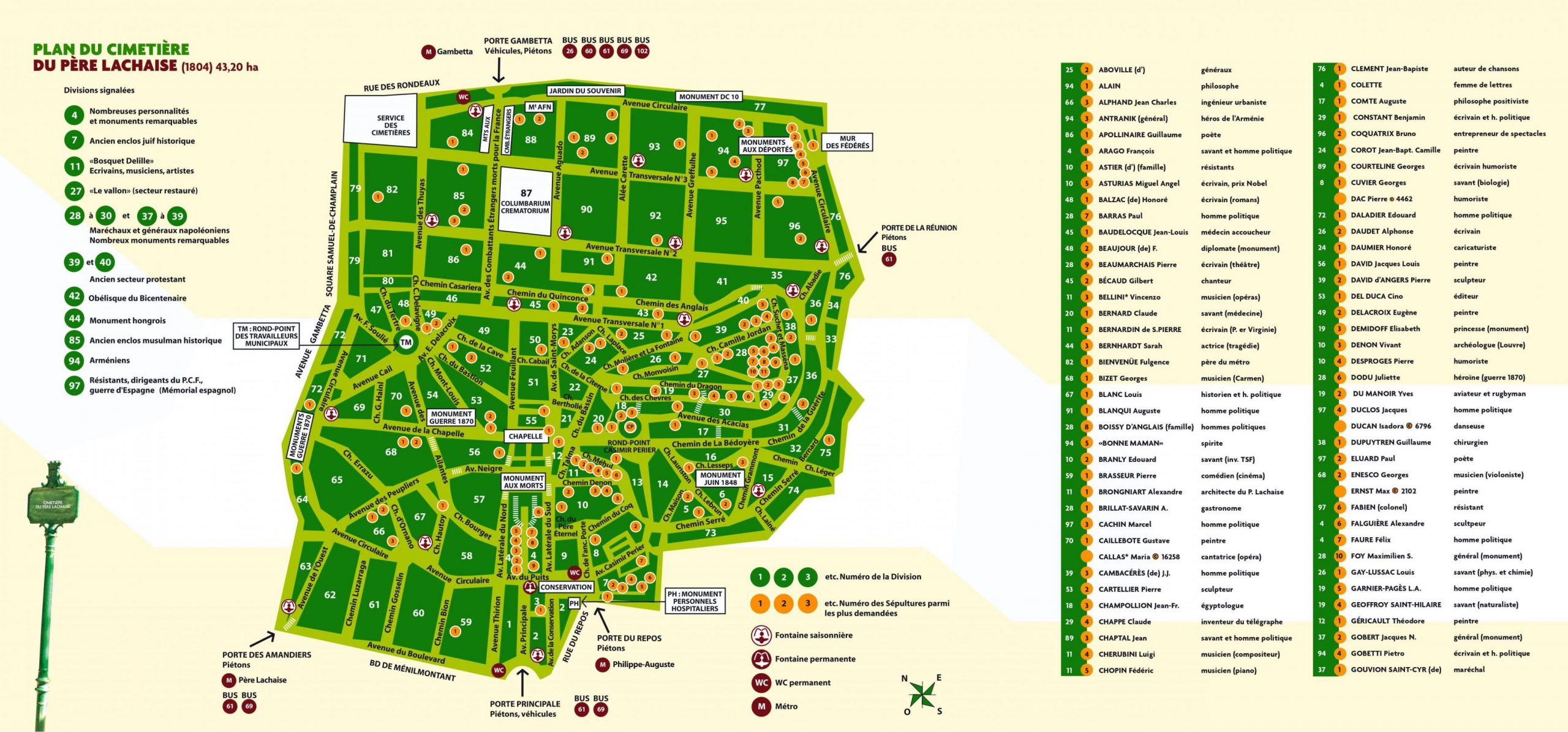 Cemetery map of Cimetière du Père Lachaise in Paris, France.
Grave Location:
Division 45, Avenue Transversale No. 1, Line 1
Grave Location Description
As you make your way through the cemetery, find Avenue Transversale No. 1 and the French actress Marie Trintignant is buried 3 graves from the intersection of Avenue Transversale No. 1 and Chemin Laplace just 2 graves away from the French  singer Gilbert Bécaud in Division 45 on the road.
Grave Location GPS
48.86132519612502, 2.3949360975121152
Photos:
Read More About Marie Trintignant:
Videos Featuring Marie Trintignant:
See More:
Back to Top